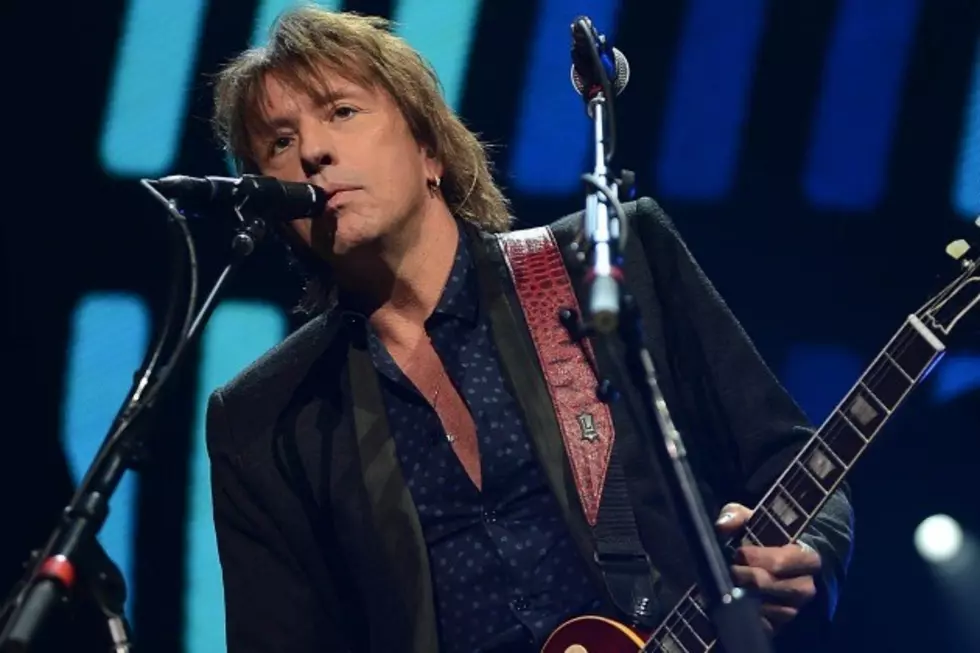 Richie Sambora Explains Real Reason He Left Bon Jovi Tour
Larry Busacca, Getty Images
There's been a whole lot of speculation surrounding Richie Sambora's status with Bon Jovi since he abruptly departed the band's tour in April. In a recent interview, Sambora opened up about his side of the story.
During a guest appearance on Australia's 'Today' show, Sambora chalked the whole thing up to his need to spend time with his 16-year-old daughter, and no small amount of regret regarding his decades of "24/7" commitment to Bon Jovi. "I think people don't understand exactly what that means," he explained. "You don't get to come home. There's a huge sacrifice in that. I missed a lot of my daughter's life."
It's still fairly flaky to walk out on a job in the middle of a major production like that, and Sambora insists he didn't intend to leave the band in the lurch. "I just started spending time with my kid between [tour] legs, and my spirit wouldn't pull myself out of the door," he recalled. "I just needed to be home."
Even given all that, Sambora still sees his absence from the lineup as a temporary situation. Assuring the 'Today' hosts that any band sees its share of "ups and downs ... differences of opinion and also differences of pace," he welcomed an eventual return to the group. "I think so, yeah, I'm pretty sure," he said when asked if he'd rejoin Bon Jovi. "I don't think it's going to be the end of the band or anything like that."
More From Ultimate Classic Rock