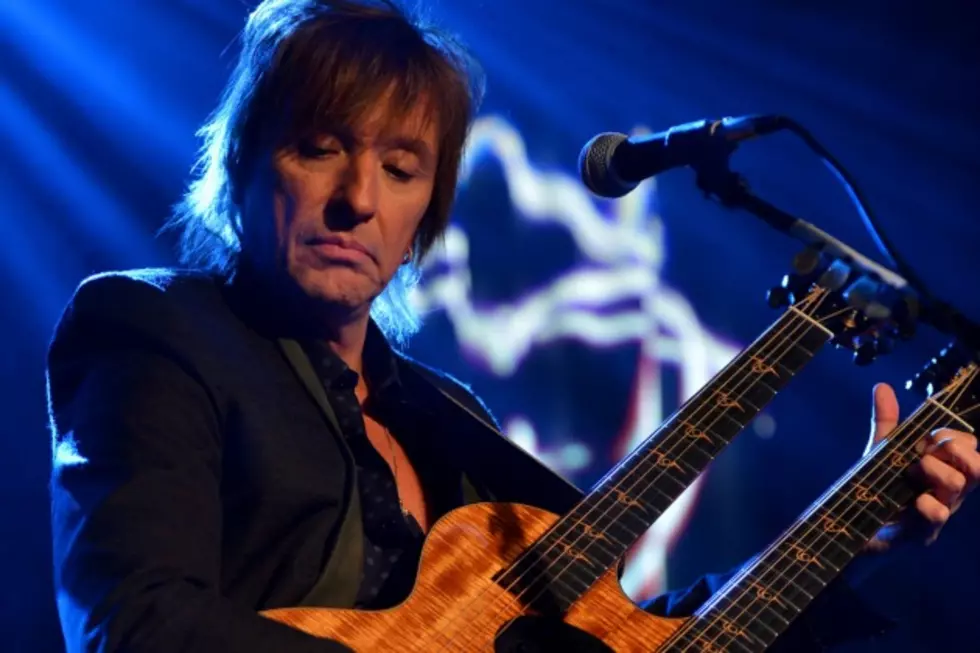 Richie Sambora to Miss Bon Jovi Shows Due to 'Personal Issues'
Alberto E. Rodriguez, Getty Images
In news that hopefully isn't as troubling as it seems, Bon Jovi guitarist Richie Sambora will miss the next leg of Bon Jovi's touring commitments due to what the band is describing as "personal issues."
The group broke the news in a tersely worded statement on its website, stressing that "All shows will go on as scheduled." The post didn't specify what the band is defining as the "upcoming leg" of the tour, but it seems safe to assume they're referring to their current run of North American shows, set to conclude April 25 in San Jose before Bon Jovi picks up again May 7 in South Africa.
As the Newark Star-Ledger observed, the reaction from fans was swift, with more than 100 comments piling up on the band's website during the hours immediately following the announcement -- most from people concerned with Sambora's well-being, but also joined by a number of ticket buyers who feel entitled to refunds due to Sambora's absence. Although the band declined to respond to any of those comments, the Star-Ledger reports that "dozens of comments were deleted throughout the early morning hours," further angering a number of fans.
Sambora's absence comes after a turbulent period during his tenure in the band, including a 2008 DUI arrest and several stints in rehab. He's seemed to be handling his sobriety well since checking out of a treatment facility in 2011 -- here's hoping those "personal issues" aren't substance-related.
More From Ultimate Classic Rock