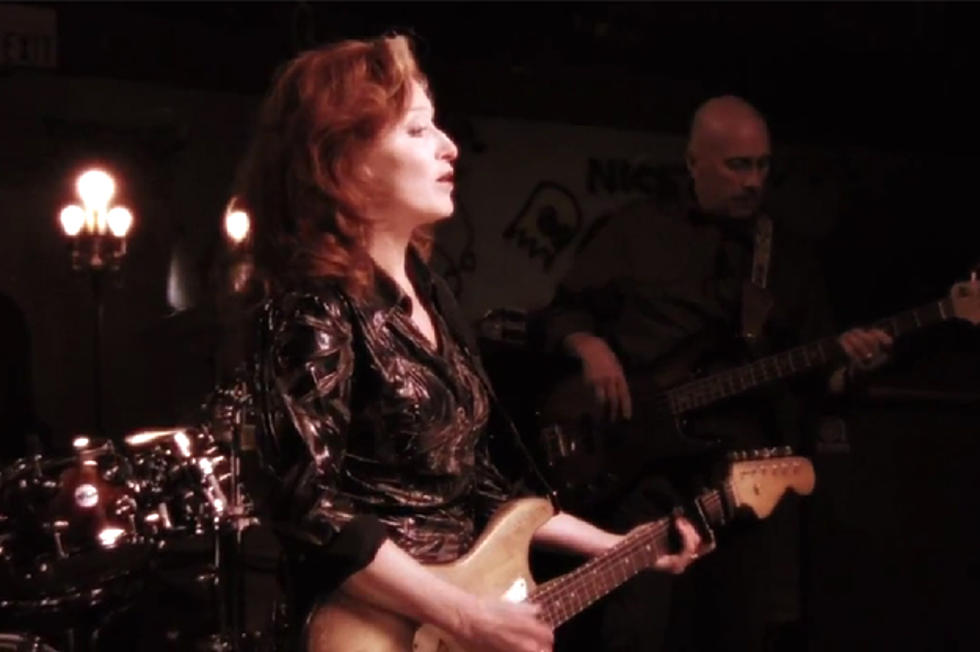 Bonnie Raitt Releases Video for 'Right Down the Line'
The first video from Bonnie Raitt's 'Slipstream,' her first new album in seven years, has hit the web. And it's a remake of a track many classic rock lovers will recognize -- Gerry Rafferty's 1978 hit, 'Right Down the Line.'
Rafferty, who died in January of last year, provided the voice for several songs nearly everyone of a certain age knows, including Stealers Wheel's 'Stuck in the Middle with You' and Rafferty's own 'Baker Street,' the latter of which is so beloved that even Slash cited it as influencing his guitar solo in the Guns N' Roses power-ballad 'Sweet Child o' Mine.'
'Right Down the Line' was Rafferty's only song to reach No. 1 on a Billboard chart (the Adult Contemporary chart, but hey, it counts) but it's gotten less media-love than the others, which could be why Raitt paid homage to Rafferty by remaking it for her new album.
Raitt loves to cover blues classics, but putting her own spin on an established pop song is a rarity for her. She adds her own touch to the single, changing up the tempo and giving it a reggae flavor, and only at the end does she show off her renowned slide guitar skills -- but even at 62, the legendary singer's voice still sounds just as gorgeous and clear as it ever has.
Bonnie's already released early tour dates for 'Slipstream,' which will drop April 10. You can preview the whole album at NPR Music.
Watch Bonnie Raitt Cover Gerry Rafferty's 'Right Down the Line'
More From Ultimate Classic Rock