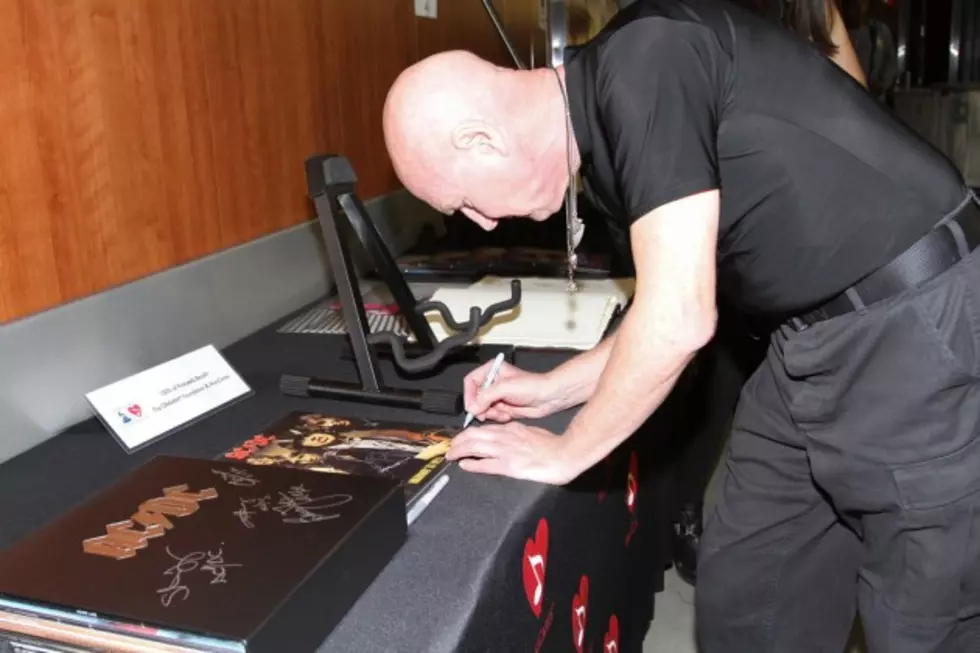 Chris Slade Photographed With AC/DC At Grammy Event
Wire Image, Getty Images
Slade played with AC/DC from 1989 to 1994, appearing on the 1990 album 'The Razors Edge.' He left when they reunited with drummer Phil Rudd, who originally held the drumming job from 1974 until 1983, appearing on classic albums such as 'Let There Be Rock' and 'Back in Black.'
Rudd is currently preparing for a legal battle after being charged with threatening to kill, possession of methamphetamine and possession of marijuana in his home of Tauranga, New Zealand. A complete timeline of his recent woes can be seen here.
On May 5, AC/DC will launch a world tour in support of their new album 'Rock or Bust,' their first ever without founding rhythm guitarist Malcolm Young, who has been diagnosed with dementia and forced to retire from the group. It seems unlikely Rudd will join the band on this trek. 'He's got to sort himself out, I think," explained lead guitarist Angus Young. "But we were resolved to go forward. So at this point it's kind of a question mark."
You Think You Know AC/DC?
See the Yearbook Photos of Angus Young and Other Rock Stars
More From Ultimate Classic Rock