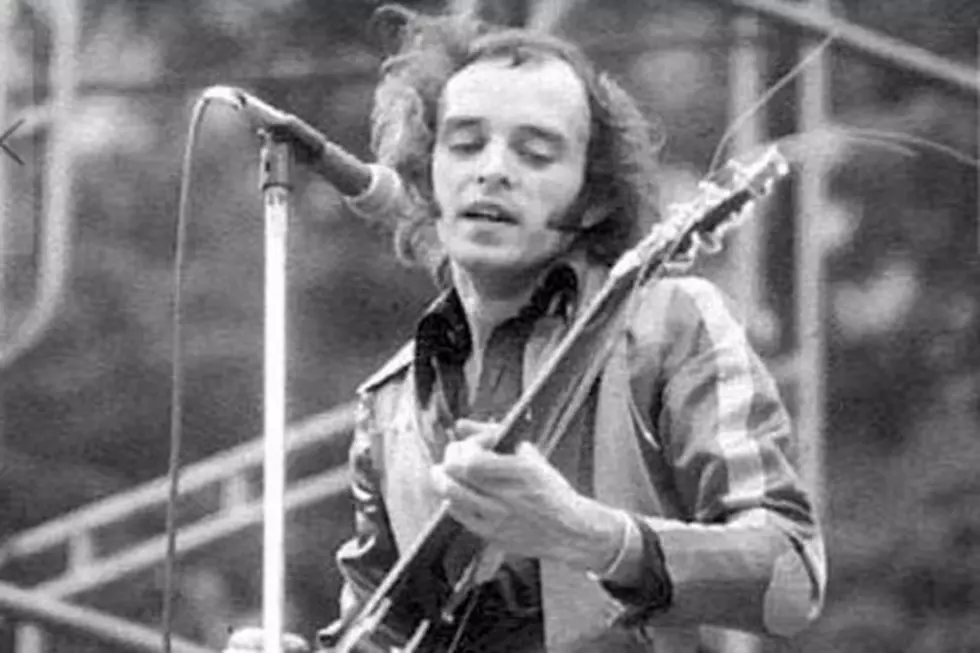 Yes Founding Guitarist Peter Banks Dead at 65
MySpace
Pioneering British guitarist Peter Banks has died. Best known for his work as the original guitarist in the seminal progressive rock band Yes, the musician was a trailblazer in the progressive rock movement of the '70s that also spawned Genesis, Pink Floyd, ELP and Jethro Tull. He passed away last Friday (March 8) at his home in London at the age of 65.
Banks took to music early after his father gave him an acoustic guitar. By 1965 he had joined future Yes bassist Chris Squire in a band called the Syn, a psychedelic rock ensemble that lasted until 1967, releasing two singles. Upon their breakup, Squire and Banks joined Mabel Greer's Toy Shop, which morphed into a new band with the addition of singer Jon Anderson, drummer Bill Bruford and keyboardist Tony Kaye.
It was Banks who suggested they name the new group "Yes," and he also designed the band's logo. The group scored a recording contract with Atlantic Records, releasing their self-titled debut album in 1969. The album was an ambitious amalgam of musical styles that would come to be called "progressive rock," and along with some of the other genre-defying bands in the U.K. scene at the time, it would help to launch a musical movement that married rock music with classical, jazz, folk, world music and virtually any other type of music, challenging the established notion of rock music as merely a three-chord exercise in youthful rebellion.
The group followed up with 'Time and a Word' in 1970, but the tensions that would become legendary had already begun to creep into Yes. Banks was at odds with Jon Anderson's decision to use an orchestra on the new tracks, and after a divisive experience he was asked to leave the group, playing his last Yes gig at Luton College of Technology in April 1970. He was replaced by Steve Howe, and the group's next outing, 'The Yes Album,' rocketed them to stardom.
Banks went on to form Flash, which lasted for three albums. In 1973 Banks released his first solo album, 'Two Sides of Peter Banks,' which featured guest appearances by Focus guitarist Jan Akkerman, Genesis drummer Phil Collins, King Crimson bassist/singer John Wetton and Genesis guitarist Steve Hackett. The album is widely considered a lost classic of the progressive rock genre.
Banks went on to a long career with various acts including Empire, Harmony and Diversity, Prog Collective, ANT-BEE and Days Between Stations. Though he never attained the kind of commercial success enjoyed by some of his progressive rock contemporaries, as time went by the guitarist was recognized more and more for his groundbreaking role in bringing the music to public awareness, and in his later years he was often asked to perform on various progressive rock collections and share his observations about the genre and his role in it. At the time of his death, the guitarist was working on an archival Flash live album titled 'Flash - In Public.'
"I loved working with Peter on the many records I have produced over the years," former Yes member Billy Sherwood says in a press statement. "He always delivered amazing stuff, creative, inspires and always with that classic original Yes flavor that came with his playing. He will be missed by me and many, many other fans of his music and playing."
More From Ultimate Classic Rock