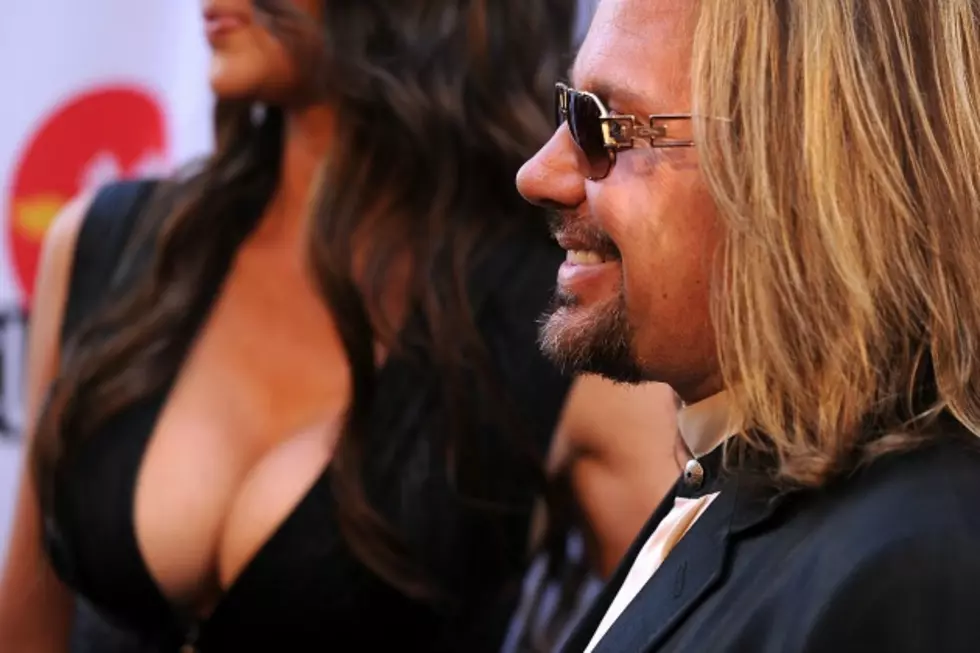 Vince Neil Teams Up with Hooters to Open New Vegas Sports Bar
Frazer Harrison, Getty Images
Neil's latest venture, dubbed the Wildside Saloon, is set to open in Las Vegas sometime in the next month -- and because it wouldn't be a Vince Neil joint without plenty of cleavage, he's teaming up with the Hooters Casino Hotel to make it all happen. As a clearly enthused Neil put it on Twitter, "Hooters, Rock and Sports! What more do you want!!!!"
The Wildside Saloon is just the latest addition to Neil's growing business empire, which already includes his Tres Rios cantina and line of tequilas, his Tatuado vodka (sold exclusively at Lee's Discount Liquor), and his Girls, Girls, Girls strip club. But all that isn't enough to keep him off the road: Neil's still scheduled to join Motley Crue for an Australian tour with Kiss next year, starting with a Feb. 28 gig at Perth Arena.
Meanwhile, Crue bassist Nikki Sixx recently promised a fan on Facebook that the band's 2012 single, 'Sex,' will serve as a prelude to a new full-length release, saying, "We will get in the studio to finish what we started and deliver the best Crue album yet."
More From Ultimate Classic Rock