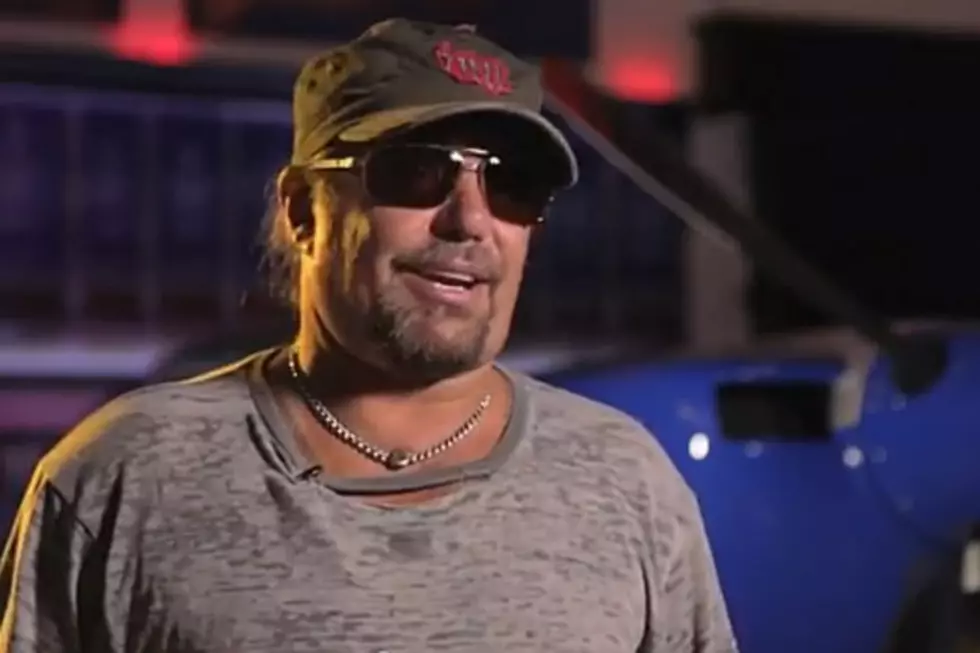 New Vince Neil Reality Show to Follow Rocker's Pursuit of Pilot's License
YouTube
Vince Neil's past and present are fair game in a new reality show based on the singer's attempts to earn a pilot's license. The producers of the PBS series 'The Aviators' have created 'Vince Neil Escapes,' a travel adventure series following Neil and his flying entourage.
During season three of 'The Aviators,' Neil was a guest who received flight training. The new show could be called a spinoff, but it's not clear what network will pick it up. It's clear in descriptions of the show however, that the Motley Crue frontman is sincere in his want to become a pilot, but he's not willing to give up the lifestyle he's famous for to get there.
Neil, his girlfriend, his manager and his flight instructor are the stars of the series. It's the instructor's role that looks to provide much of the tension. As the only non-celebrity in the group she's not used to the hard-partying lifestyle Neil leads and it's her job to remind him of his responsibilities as pilot. However, it's not clear if Cholena Parkhurst, the instructor that guided him through 'The Aviators,' is also his mentor for the new series.
"He's faced with some choices that could have life-and-death consequences," producer Anthony Nalli says in a press release, "[He's] called upon to summon a serious side that many 'Vince-haters' doubt even exists. It's a classic battle of temptation that we all face -- only on an Rock Star scale."
The soft-spoken mentor is thrown into the VIP party scene, which is often the destination of many of Neil's practice flights. Another hurdle he must overcome is his history of DUI convictions, including one fatal crash. If nothing else there promises to be plenty of beautiful women for fans of Motley Crue to look at, even if it is on public television.
"My plan is to fly me and my friends around where we need to go out here in Vegas," Neil told Entertainment Weekly. "But in the long run, when the Mötley thing comes to an end, I want to retire in the Bahamas, get a sea plane, and have some fun."
His other goal: "I want to have that pilot voice: 'Ladies and gentlemen, we'll be landing in 15 minutes.' All those pilots have those voices, just like when you go to a strip club, all those strip club guys are, 'Hey, next up is Raven!' They all sound the same."
Watch Clips of Vince Neil from 'The Aviators'