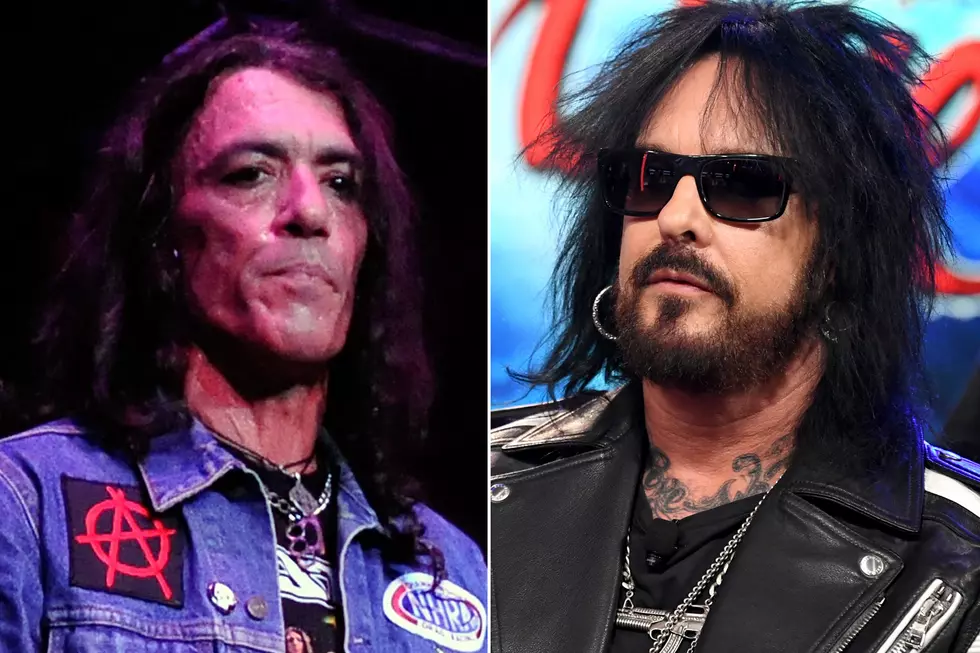 Stephen Pearcy Says '80s Acts Should 'Give Respect' to Each Other
Ethan Miller / Kevin Winter, Getty Images
Stephen Pearcy declared that '80s rockers should support one another, rather than letting old disputes fester.
"Life's short, man, and a lot of us are dropping like flies," the Ratt singer noted during an interview with Waste Some Time With Jason Green. "And you've gotta remember, this is 40 years later. The ones that are still standing should give respect to one another."
Pearcy's comments came in response to Motley Crue's tumultuous split with guitarist Mick Mars. Ratt and Motley Crue spent a lot of time together as they were coming up in the '80s – when late Ratt guitarist Robbin Crosby shared a home with Nikki Sixx – although some connections have been broken over the years.
Asked about his feelings on the current legal action between the Crue and Mars, Pearcy admitted it was tough for him to watch. "It's just a drag that it had to go there," he said. "And then it snowballed into something even bigger."
You can watch the interview below.
Pearcy recalled how Motley Crue tried to poach guitarist Jake E. Lee from his band in the '80s. "It was like, 'Are you never satisfied? You've got Mick right here,'" he noted. "When they released that first record, Too Fast For Love, if I'm correct, we were still hanging and they were trying to swipe Jake E. It's very interesting to think about it, actually."
He also argued that Sixx was "never really happy" with Crue singer Vince Neil. "It's a shame because right now we should all be embracing this '80s scene," Pearcy opined. "I mean, they're out doing the stadium thing for the second time. … It tells you how much people are still grooving on the '80s and miss it and want it."
The Ratt singer said he was with Carmine Appice, whose comments about Motley Crue using backing recordings onstage resulted in an angry reaction from Sixx. "Carmine was very close to everybody and closer with Mick Mars," he explained. "I mean, look, I knew they did some of that tape stuff back a bit, but I didn't know it was so overblown, which is crazy. I just didn't like the disrespect. … I thought it was disrespect to brother Mick, as a gladiator. And to Carmine. I mean, holy shit. That kind of bummed me out."
Motley Crue Lineup Changes: A Complete Guide
The complete story of Motley Crue's lineup changes.
More From Ultimate Classic Rock