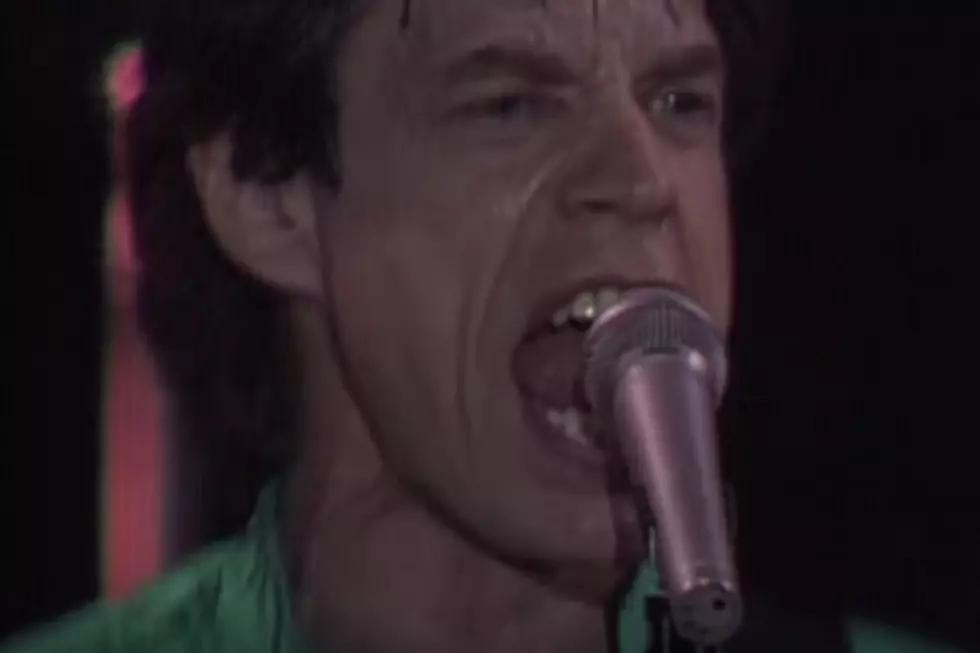 Rolling Stones to Release 'Live at the Tokyo Dome 1990′ on Blu-ray, DVD and Vinyl
YouTube
Three years after releasing From the Vault: Live at the Tokyo Dome 1990 as a download, the Rolling Stones are showcasing this Steel Wheels tour stop again -- this time on Blu-ray, DVD and vinyl. They're due on Oct. 30.
One of 10 shows held at the Tokyo Dome that year as the Stones closed out a globe-crossing trek, this long-awaited official video release from Eagle Rock highlights a couple of historic moments. This was the band's final tour with co-founding bassist Bill Wyman, as well as its debut appearance in the island nation.
"It was the first time we'd ever played in Japan," Mick Jagger told Google Play. "We'd never played there before. We weren't allowed to go there, because they wouldn't let us in after some visa and drug problems." Keith Richards said pressure from fans eventually convinced authorities to let them play. "I always figured they were making a big mistake," Richards added. "It only made people wonder why you weren't letting us in. What are you scared of? We're just a bunch of guitar players for Christ's sake."
Rolling Stones Live Albums, Ranked Worst to Best
See Keith Richards Through the Years
More From Ultimate Classic Rock