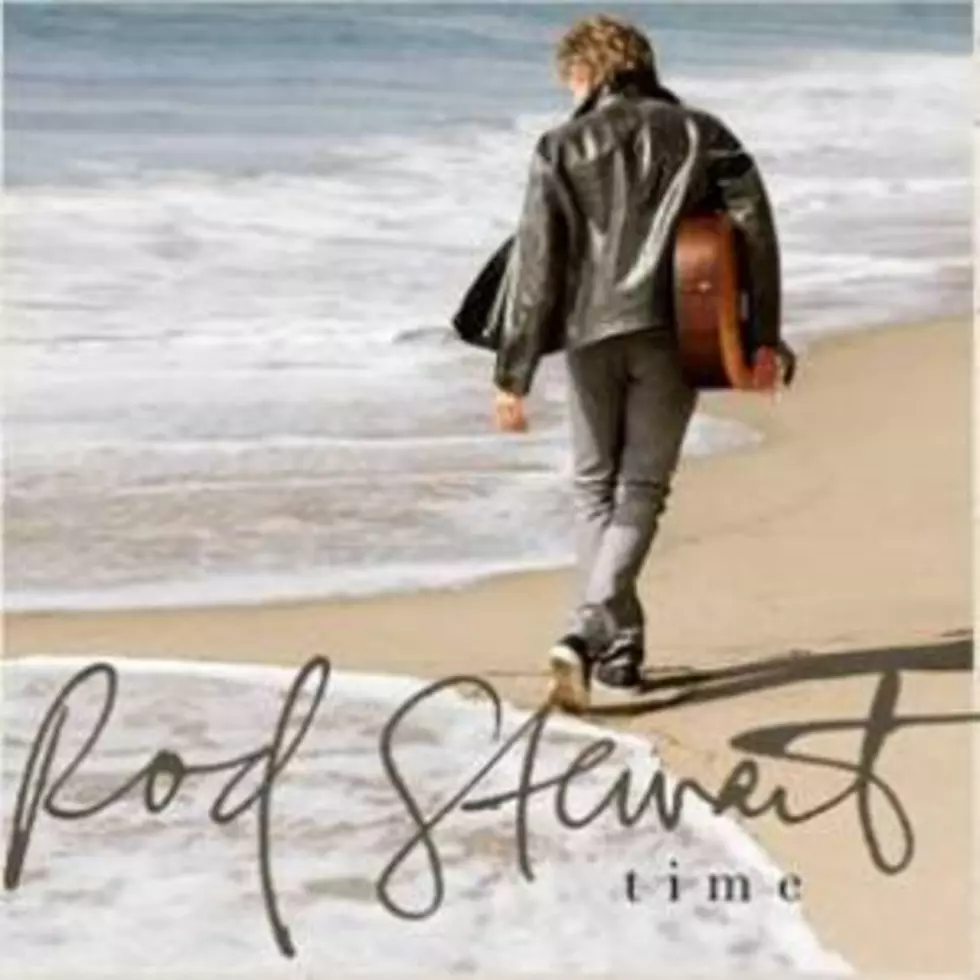 Rod Stewart Reveals Cover Art and Track Listing for 'Time'
EMI
On May 7, Rod Stewart will release 'Time,' his first album of self-penned material in 20 years. Today (March 19) EMI unveiled the cover art and the track listing for the new record, which can be pre-ordered at iTunes and Amazon. The iTunes version contains three bonus tracks. In addition, the first single, 'She Makes Me Happy,' was sent to radio today and can now be purchased digitally.
In the press release that announced this news, Stewart said that writing his autobiography, in which he disclosed that he took cocaine anally, brought up some old memories that helped kickstart his lyric-writing process for the first time in 20 years.
"Something about that process of reviewing my life for the book reconnected me and that was it: I was away," he said, "Suddenly ideas for lyrics were piling up in my head. Next thing I knew, I had a song called 'It's Over' about divorce and separation. And now I was getting up in the middle of the night and scrambling for a pen to write things down, which has never happened to me. I finished seven or eight songs very quickly and I still wasn't done and it became apparent that I would eventually have a whole album of material to record, which had never happened before."
Stewart also released a two-minute video featuring clips of seven of the songs on 'Time.' The clip is embedded below.
Watch the Preview for Rod Stewart's 'Time'
1. 'She Makes Me Happy'
2. 'Can't Stop Me Now'
3. 'It's Over'
4. 'Brighton Beach'
5. 'Beautiful Morning'
6. 'Live the Life'
7. 'Finest Woman'
8. 'Time'
9. 'Picture in a Frame'
10.'Sexual Religion'
11. 'Make Love to Me Tonight'
12. 'Pure Love'
'Time' iTunes Bonus Tracks
1. 'Love Has No Pride'
2. 'Corina Corina'
3. 'Legless'
More From Ultimate Classic Rock