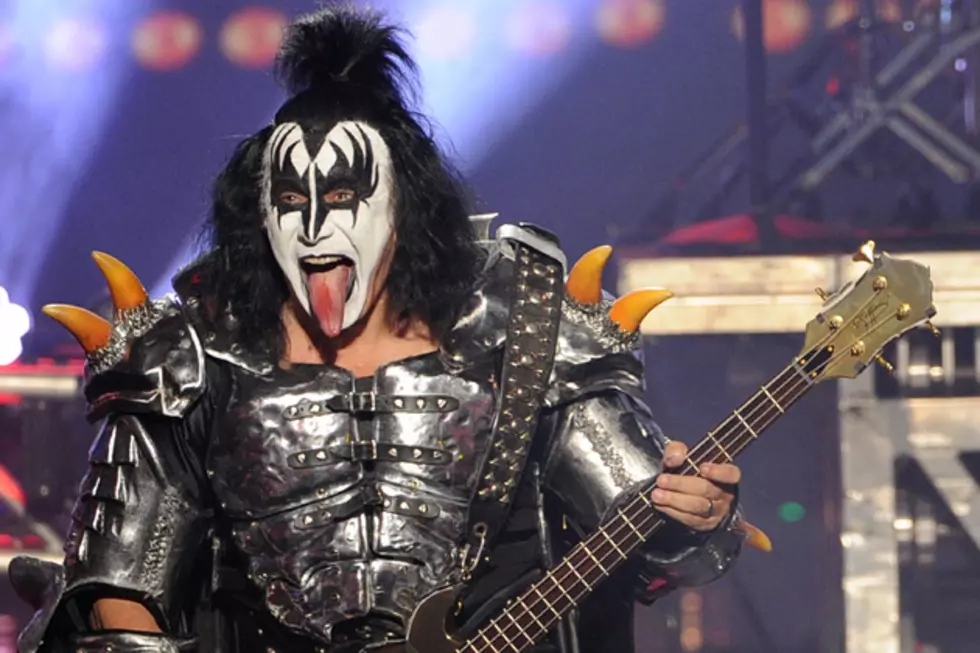 Kiss' Gene Simmons On Reuniting With Ace Frehley and Peter Criss: "Not A Chance"
Kevin Winter, Getty Images
Kiss co-captain Gene Simmons is not one for mincing words. And his latest statement won't be music to the ears of those still holding out for a reunion between the original four members of the iconic band.
In a new interview with the Tampa Tribune, Simmons offers a blunt answer when asked whether or not he would reunite with estranged Kiss members Ace Frehley and Peter Criss: 'Not a chance."
"We've already danced that dance three different times," he explained. "No way will we reunite. It wouldn't be fair to [current Kiss members] Tommy [Thayer, guitar] and Eric [Singer, drums]. It wouldn't be right."
Yet for all of his perceived brashness, Simmons is ultimately grateful for and gracious about all that Kiss have been able to accomplish over the last four decades. "We have no reason to complain. We're the luckiest sons of bitches to walk the face of the Earth."
In addition to their current tour with Def Leppard, and their recently announced Las Vegas residency, Kiss recently teamed up with Major League Baseball to unveil a new line of t-shirts. As if they didn't already have quite enough irons in the fire, their football-related reality show debuts on AMC on Aug. 5.
More From Ultimate Classic Rock