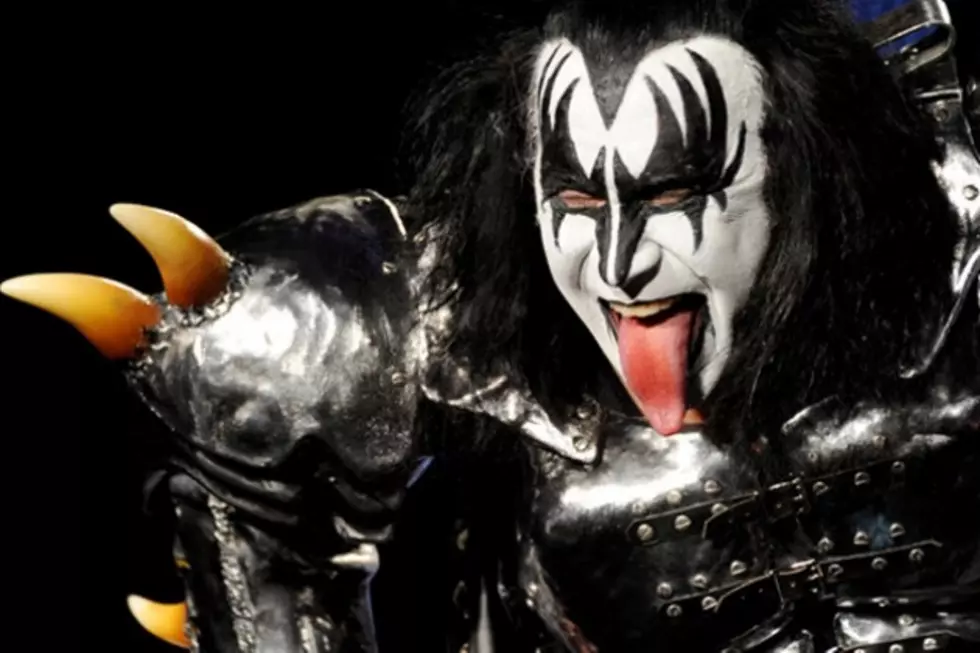 Gene Simmons to Sing National Anthem at NFL London Game
Kevin Winter, Getty Images
The Kiss bassist will be on hand at the Sept. 29 game between the Pittsburgh Steelers and Minnesota Vikings, which is scheduled to take place at Wembley Stadium in London, and will perform 'The Star-Spangled Banner' to help set an appropriate mood or something before kickoff.
This is becoming something of a habit for Simmons. Although he's probably known more for the other stuff that comes out of his mouth (offensive statements, that impressive tongue), he can also carry a tune when the time is right, and he performed the national anthem before a game between the Oakland Raiders and San Diego Chargers last season.
"I'm excited to be touching down in London to sing our U.S. National Anthem at the Vikings-Steelers game," enthused Simmons in a press release. "I always love playing a role in these types of high-action, fast-paced games, not to mention returning to the U.K. and performing in front of some the best fans in the world!"
It's worth noting that, according to the sports site Kissing Suzy Kolber, the game may not have as many fans on hand as the league had hoped -- not entirely a surprise, given that both teams are currently 0-3.
More From Ultimate Classic Rock