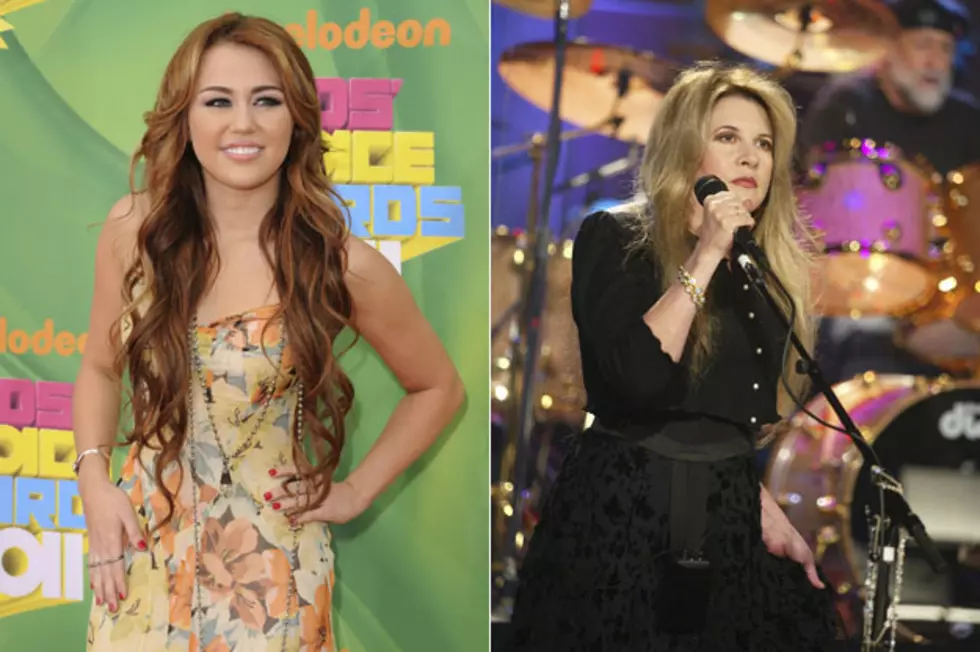 Fleetwood Mac's 'Landslide' Gets Makeover from Miley Cyrus
Miley Cyrus hauled her ambitious Gypsy Heart Tour to Brisbane, Australia, this past weekend, where she took a breather from her usual pop fare to take a stab at singing Fleetwood Mac's 'Landslide.' This is not a fabrication, you can see it all for yourself, right here.
It seems Miss. Cyrus has taken a liking to classic sounds of the past, seeing as she also covered Nirvana's "Smells Like Teen Spirit" and Poison's "Every Rose Has Its Thorn" at the Australia show. Of course, there's also a cover of "Every Rose" on her current album, 'Can't Be Tamed,' which she recorded with Poison front man Bret Michaels.
Perhaps Bret Michaels thought the collaboration was really just another dream or hallucination. He's in the news this week for claiming to have seen his dead grandmother twice in his lifetime, and Ultimate Classic Rock has the video interview with Michaels talking all about these meetings.
Watch Miley Cyrus Perform Fleetwood Mac's 'Landslide'
More From Ultimate Classic Rock