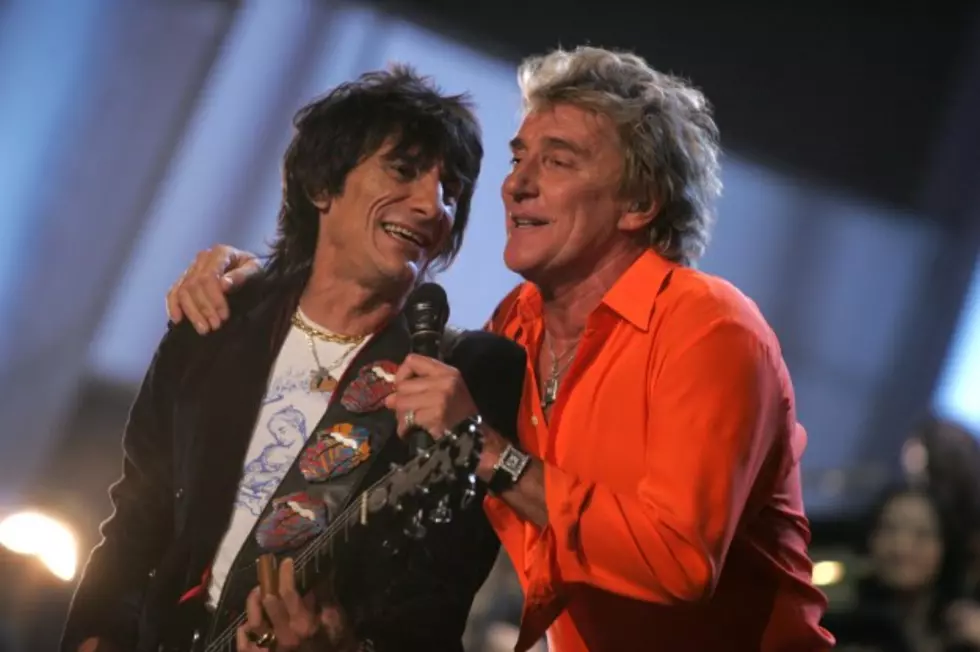 Faces To Reunite For Rock And Roll Hall Of Fame
Classic rock fans may not be getting the Guns N' Roses reunion that they were hoping for at next month's Rock and Roll Hall of Fame induction ceremony, but one long-disbanded group will be reuniting. The Faces, who were living the sex, drugs and rock n' roll lifetstyle before any of the Gunners had gotten their first tattoos, will perform for the first time together since 1993.
In a recent interview, drummer Kenney Jones let the news slip out that Rod Stewart will join Jones, Ron Wood and Ian McLagan onstage in Cleveland on April 14.
"Contrary to what some people might think, we're all still great mates and we've never said we wouldn't play together again," Jones told Music Radar. "We all had dinner about a month ago and decided that the Rock And Roll Hall Of Fame would be the perfect time and place.
Both the Faces and the Small Faces, which was the group's name from 1965-69 when Steve Marriott was the lead singer, will be honored at the event. Marriott, who left the Small Faces to form Humble Pie, died in a house fire in 1991. Inducting both groups will be Stevie Van Zandt, who is currently on the road with Bruce Springsteen but does not have a concert scheduled that night.
Jones also said that they will perform three songs, two by the Faces and one by the Small Faces. We'll go out on a limb and say "Stay With Me," "Ooh La La" and "Itchycoo Park."
There is no word yet on who will play bass to fill the shoes of Ronnie Lane, who died in 1997. At a charity gig in 2009, Bill Wyman of the Rolling Stones sat in. For their 2010 tour (with Simply Red's Mick Hucknall singing lead), Glen Matlock of the Sex Pistols played bass. We wonder what Tetsu Yamauchi, who joined the Faces when Lane quit in 1973, is doing these days.
More From Ultimate Classic Rock