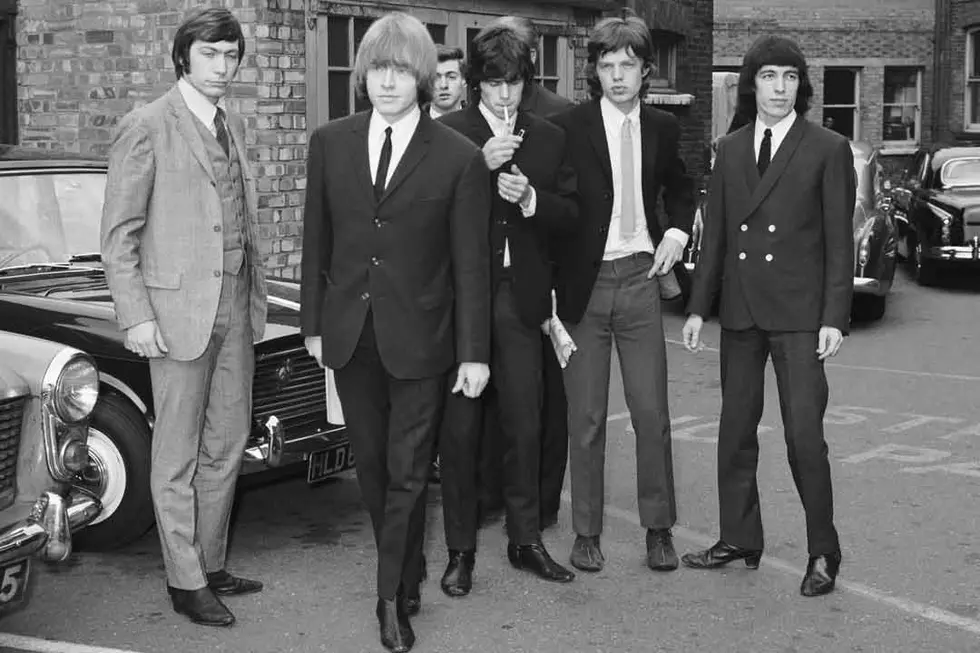 The Day the Rolling Stones Signed to Decca Records
Hulton Archive, Getty Images
Even though Dick Rowe may not be familiar to most music fans, his impact on rock history is large.
In 1962, he was the head of A&R at Decca Records, and the man who infamously turned down signing a promising new group called the Beatles to his label. While lightening usually doesn't strike twice, Rowe was not about to let this blunder happen again.
He ventured out to catch another promising new act called the Rolling Stones on a recommendation by none other than George Harrison. Rowe caught the band on May 5, 1963 at the Crawdaddy Club in London; within the week, they were signed to the label.
The Rolling Stones were putting all their pieces in place: Brian Jones signed a management contract on May 1 between the band, Andrew Loog Oldham and Eric Easton's new company, Impact Sound. Next stop: image makeover.
"We went with [Oldham] on the morning of May 4, 1963, to Carnaby Street," bassist Bill Wyman said in his Stone Alone autobiography. "He bought us all these tight black jeans, black roll-neck sweaters and highly fashionable Anello & Davide black Spanish boots with Cuban heels."
The Rolling Stones played the Crawdaddy the following night, caught the attention of Rowe and the rest is history. Their debut single, a raw version of the Chuck Berry rocker "Come On," was issued just a month later.
"The Beatles, who recommended the Stones to Decca, may well live to rue the day," Don Nicholl prophetically wrote in the weekly music paper Disc. "This group could be challenging them for top places in the immediate future."
 
 
Rolling Stones Live Albums Ranked
More From Ultimate Classic Rock