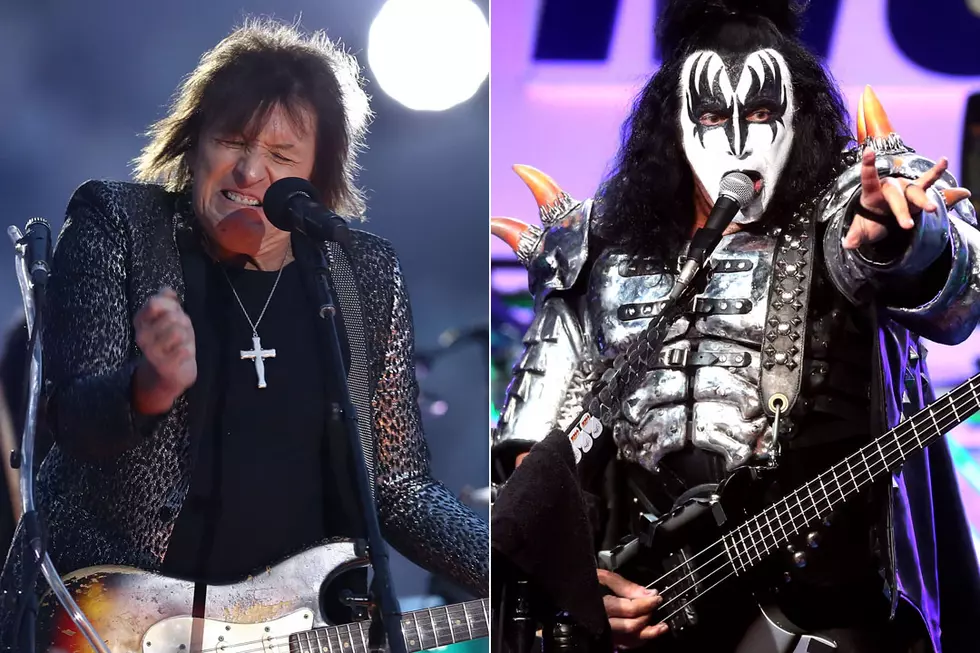 Richie Sambora Never Wanted to Be in Kiss Anyway
Mark Kolbe / Frederick M. Brown
In the early '80s, prior to forming a successful partnership with Jon Bon Jovi, Richie Sambora auditioned for, and was turned down by, Kiss. In a new interview, he says that he didn't particularly want the job in the first place.
"I didn't really know what I was doing back then and didn't really want the gig," he told Metal Express Radio. "They wanted someone to replace Ace [Frehley] but I think they wanted someone who worshipped them. I liked their music but I wasn't into them in a big way."
Sambora saw himself as having more of a bluesier side than Kiss. "I was more into [Led] Zeppelin, Eric Clapton, Bob Dylan, B.B. King, Albert King and Johnny Winter and stuff like that which was totally different to Kiss so I wasn't really that into the idea of joining the band. I just thought it`d be a good thing to go along and give it a go," he continued. "I didn't feel like wearing any of their makeup, that`s for sure."
The irony, of course, is that Kiss wound up replacing Frehley with Bruce Kulick, whose tenure with the band was marked by them not wearing makeup, beginning with an appearance on MTV to promote Lick It Up. Regardless of asking what might have been, Sambora wound up doing pretty nicely for himself in Bon Jovi, and is enjoying making music with his girlfriend, Orianthi. While we've already heard news of them exploring country music together, it turns out that there's a lot more than just one album on the way.
"We have two albums already recorded and we intend on staying out on the road for a while so people can understand that we are a viable entity," he said. "We have to go and visit everybody and play for everybody so really there is no time for me to consider a new solo record. All I`m concentrating on at the moment is working, recording and touring with Orianthi."
Bon Jovi Albums Ranked Worst to Best
More From Ultimate Classic Rock