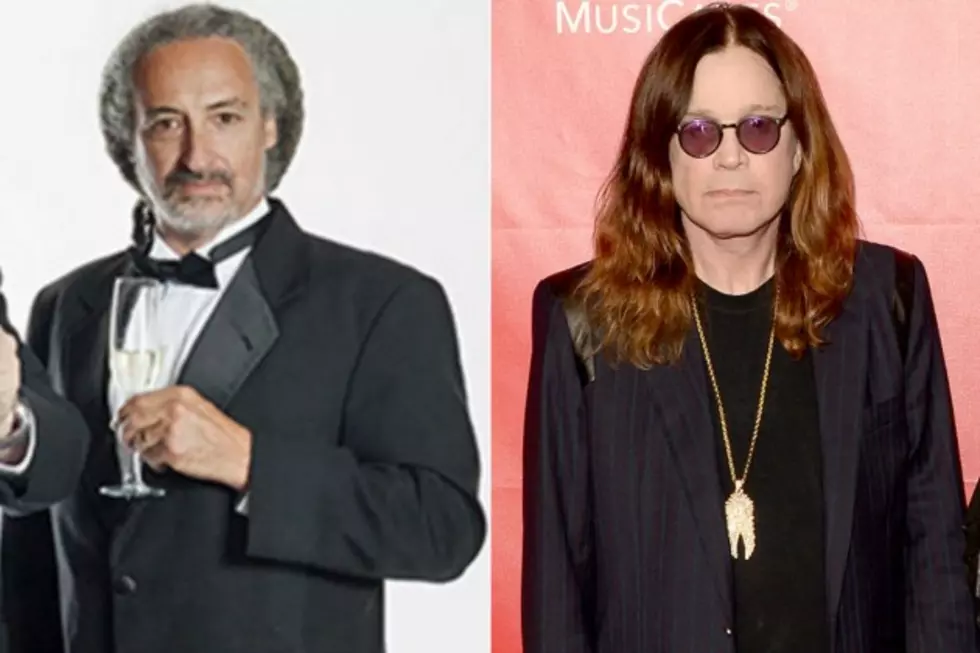 Faith No More Drummer Mike Bordin Talks Re-Recording Parts on Classic Ozzy Records
Ipecac / Jason Merritt, Getty Images
What would you do if you got the call to play with a rock legend — and found out you were being brought in to replace performances on some of your favorite records?
That's the question that faced Faith No More drummer Mike Bordin when he entered the studio with Ozzy Osbourne for what ended up being sessions to re-record the drum and bass tracks on Ozzy's Blizzard of Ozz and Diary of a Madman LPs. Osbourne made the move as part of an ugly legal battle with former band members Lee Kerslake and Bob Daisley, ultimately issuing the edited albums as part of his solo remaster series in 2002 — and offending a lot of longtime fans in the bargain.
Bordin, who started playing with Osbourne in 1996 and is now on the road with a reunited Faith No More, was asked about those sessions during a recent interview with Radio.com, and his response served as a masterful demonstration of how to walk the diplomatic line between echoing fans' sentiments and staying respectful toward a former employer.
"That was a really kind of f---ed-up thing," admitted Bordin, adding that it's "funny that no one's actually mentioned" his part in the re-recordings during an interview before. While making it clear that he isn't trying to "throw anyone under a bus," he says he was just as surprised as everyone else when he found out what Osbourne was up to.
"That wasn't what I was going in expecting to do. It wasn't the way it was presented to me at all. I never knew that," said Bordin. "But that doesn't lessen the fact that it happened."
From a personal standpoint, Bordin seems to have found it particularly surreal to end up playing along with the master tapes to albums he knew by heart — and hearing performances he never knew existed. "To hear the original guitar, bass and drum tracks in my headphones while I was recording was one of the most insane things I'll ever experience," he said. "I think I heard some guitar solos that I'd never heard before."
And while he continues to maintain that the tracks "had to" be replaced because the situation was "just weird," Bordin confesses to some deep ambivalence about the part he played in making it happen. "There's a reason why those albums are so good – they're magical," he pointed out. "Far be it from me to ever want to f--- with that."
Ozzy Osbourne Albums Ranked Worst to Best
You Think You Know Ozzy Osbourne?
More From Ultimate Classic Rock