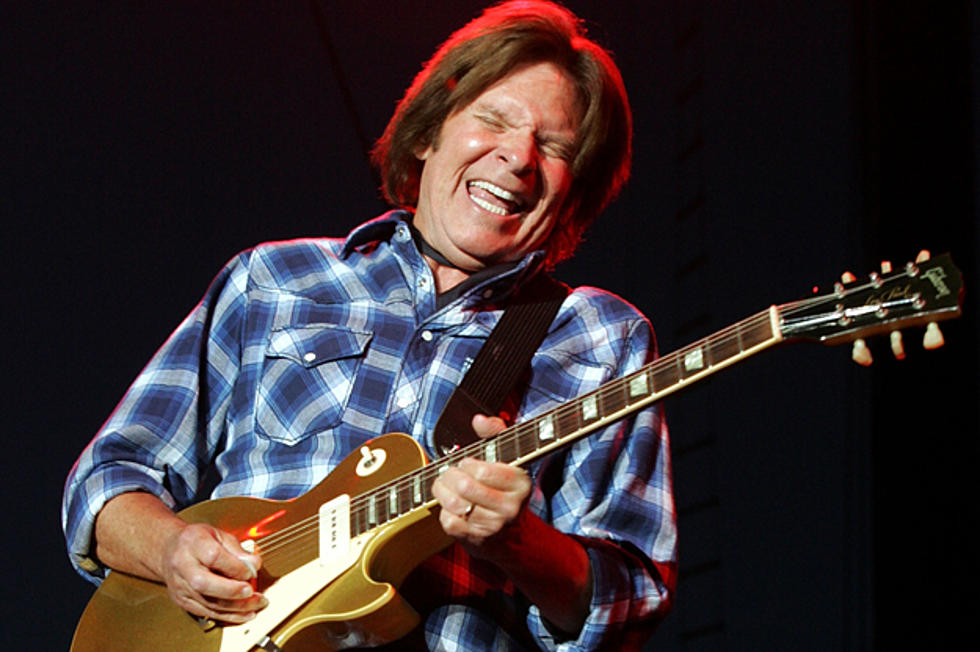 John Fogerty Teams With Jennifer Hudson to Re-Record Creedence Clearwater Revival's 'Proud Mary'
Paul Butterfield, Getty Images
John Fogerty is digging back into the archives to revisit his past glories with a new spin on them with modern artists. The recording process is still underway for the series of collaborations that will eventually make up the 'Wrote a Song for Everyone' album, and last Wednesday that led him to New Orleans to work with Jennifer Hudson.
The two artists took on the Creedence Clearwater Revival classic, 'Proud Mary,' while taking over a New Orleans studio. They were aided by New Orleans' own Allen Toussaint, who worked on a song arrangement with Fogerty and played piano on the track. They also invited Rebirth Brass Band washboard player Rockin' Dopsie and accordion player Anthony "Dopsie" Rubin to join in as well.
While Fogerty is still wrapping up the disc, he's also far enough along to start booking tour dates. His "Cross Canadian Revival Tour" launches Sept. 7 in St. John's, Newfoundland and continues throughout the month. He's in the process of booking U.S. dates to follow.
John Fogerty's 'Wrote a Song for Everyone' Track Listing:
1. 'Proud Mary' (with Jennifer Hudson)
2. 'Born on the Bayou' (with Kid Rock)
3. 'Fortunate Son' (with the Foo Fighters)
4. 'Long as I Can See the Light' (with My Morning Jacket)
5. 'Have You Ever Seen the Rain' (with Alan Jackson)
6. 'Who'll Stop the Rain' (with Bob Seger)
7. 'Hot Rod Heart' (with Brad Paisley)
8. 'Wrong a Song for Everyone' (with Miranda Lambert)
9. 'Almost Saturday Night' (with Keith Urban)
10. 'Someday Never Comes' (with Dawes)
More From Ultimate Classic Rock