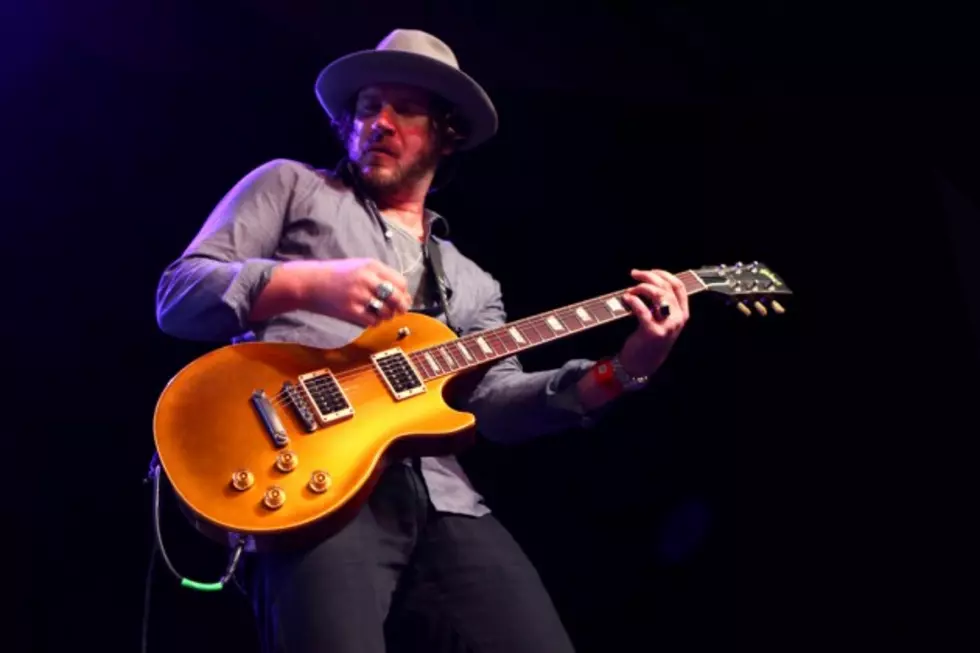 Wildabouts Guitarist Jeremy Brown Dies
James Goulden Photography, Getty Images
Jeremy Brown, lead guitarist for Scott Weiland's band the Wildabouts, has passed away.
A stunned Weiland shared the news via Facebook, telling fans and followers that he'd gotten a call from Brown's family after Brown failed to show up for a band rehearsal on March 30. The group had been preparing to stage a release show for their new album, Blaster, which arrives in stores today.
According to Billboard, Weiland met Brown while working on his 2008 album "Happy" in Galoshes, forging a creative partnership that took root during the aftermath of Weiland's departure from Velvet Revolver and his brief reunion with Stone Temple Pilots.
"I am in shock right now, everyone that knows him is devastated," reads Weiland's post in part. "It is a terrible loss that goes beyond words. He is one of my best friends, a truest friend and one of the most gifted guitar players that I've ever known. A true genius. It's impossible to explain how much he will be missed and what a hole this will leave in our hearts."
As of this writing, neither the cause of Brown's death nor the band's immediate plans are known, but Weiland canceled a scheduled appearance March 30 at Bardot's in Hollywood.
"A post on Facebook feels so trite and small compared to the love that I have for him and for the talent that has passed on but I felt it was necessary to at least start here," Weiland's post concludes. "Please keep his family in your thoughts."
See Other Rockers We've Lost in 2015
More From Ultimate Classic Rock