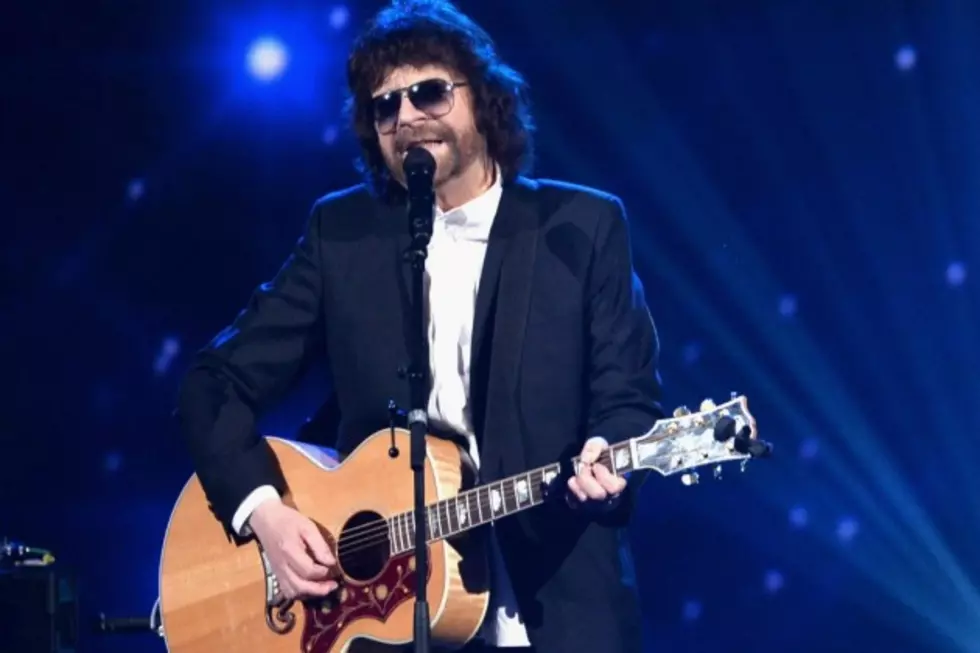 Jeff Lynne Got the Jitters Before ELO's Comeback Concert
Kevin Winter, Getty Images
"I was really worried before the show," Lynne admitted during a recent conversation with the Guardian. "I was thinking, what the hell is it gonna be like after all these years? I thought the crowd would all disperse and go their own sweet way. But they all loved it."
Some fans might think getting up onstage and performing songs you've been playing for years would be as easy as jumping back on a bicycle, but as Lynne went on to point out, there was quite a bit of preparation involved. "I ran through the whole set of songs twice a day just to get the feel again," he explained. "You really have to get yourself back into it. Standing up playing guitar is the hardest thing, because for the last 20 years, I've been sitting down in the studio playing, so you have to learn all over again how to stand up and sing and play. Once we got that good, that tight, we wanted to play another gig, but my manager said no. We were all fired up and it would've been perfect time to do it."
Hinting that "there's definitely a plan to do some shows," Lynne added that his focus right now is the studio, where he's hard at work on new music: "I'm making a new album, which will hopefully be out next spring."
More From Ultimate Classic Rock