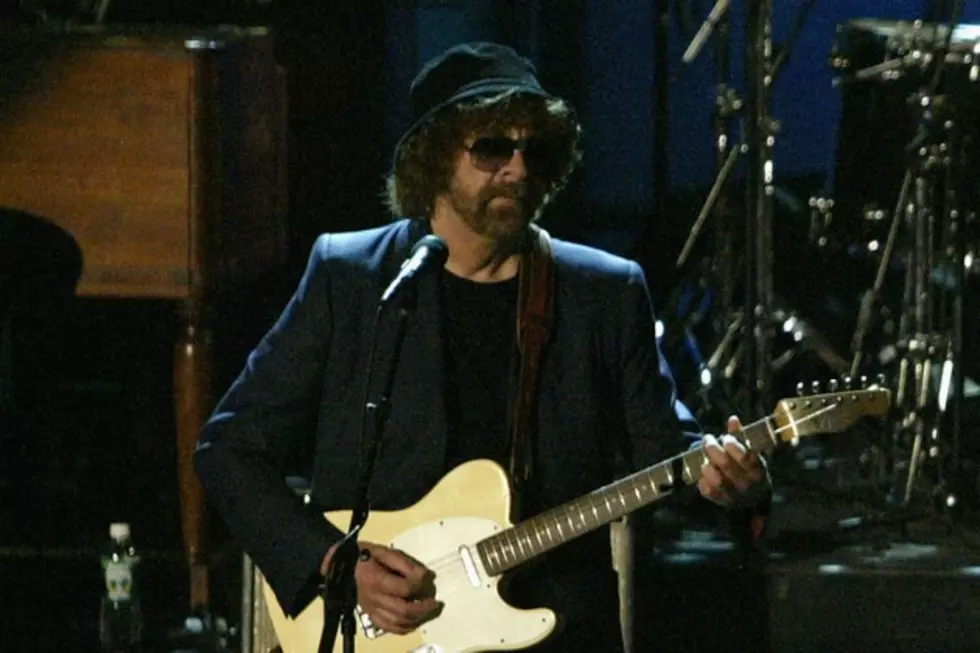 Jeff Lynne to Perform with Electric Light Orchestra at Hyde Park
Frank Micelotta, Getty Images
Jeff Lynne will end a lengthy live hiatus later this year when he fronts the current lineup of the Electric Light Orchestra for the band's first festival appearance in nearly three decades.
Lynne and ELO have been booked for BBC Radio 2's 'Live in Hyde Park' festival, set to take place Sept. 14 in London with a roster that already included Blondie, Chrissie Hynde and others. He broke the news via Facebook post, writing, "I haven't performed live in quite some time, and I know the fans have asked for it a lot over the years. It's very exciting to come to Hyde Park with Radio 2 and do something this big, and I'm very much looking forward to playing my ELO songs for everyone."
"It's our privilege that Jeff has chosen Radio 2 'Live in Hyde Park' to bring back ELO to the live stage," added BBC exec Jeff Smith. "We're very excited to have him play some of the greatest hits including 'Mr Blue Sky' and 'Livin' Thing,' as we know our audience loves this music. To hear these songs live and in the atmospheric surroundings of Hyde Park will be a unique moment for all of us. ELO and our already impressive lineup promises to deliver a glorious day of late summer entertainment."
Conspicuously absent from the announcement is any mention of who will be part of the band Lynne's bringing to Hyde Park. When he revived the ELO name for 2001's 'Zoom' album, the only former member who joined him was multi-instrumentalist Richard Tandy -- and he only appeared on one track. Ex-ELOers Louis Clark and Mik Kaminski currently tour and record as part of the spinoff band the Orchestra, so they're obviously still well versed in the catalog; perhaps Lynne will give them (and former ELO drummer Bev Bevan) a call.
More From Ultimate Classic Rock