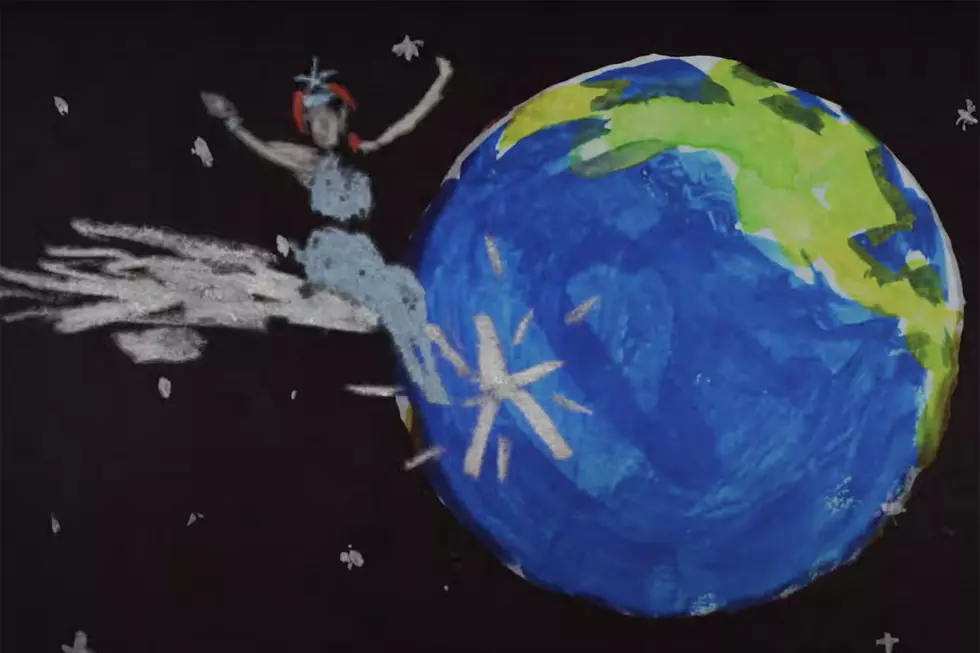 Watch the Video for Graham Nash's New Song 'A Better Life'
YouTube
Graham Nash has released a video for the song "A Better Life."
The track comes from his latest album Now, which arrives on Friday, marking his first studio release in seven years. He previously revealed the album's opening track, "Right Now." The new video can be seen below.
Speaking when the LP was announced, Nash said, "I believe that my new album Now is the most personal one I have ever made. At this point in my life, that's something to say." He expanded on his theme in a recent interview with Variety, noting that "it is the duty of all artists to reflect the times in which they live, which is why there is MAGA stuff on Now, and songs such as 'Stars and Stripes' that discuss what Trump has done to the truth."
He recalled that when he "first came to America, I'd already learned to write melodies that you could sing back to me if I played it a couple of times. … [Soon] I knew I had to make an effort to write better lyrics for the melodies I was creating. Thank God that I do live in America – a very beautiful country with many faults, and so much more going for it. I know that here that I have the right to speak my mind, even if people don't agree with me."
That brought Nash to his latest record. "Here I am – speaking my mind," he said. "I'm very hopeful that tomorrow is going to be better than today. I am a positive person and am trying to be the best husband, father and friend – and musician. I'll never totally make it, but I'm going to keep doing my best."
Now is available for preorder now. Nash is currently touring North America, with dates to follow in Europe and the U.K.
22 Rock Albums We Might (or Might Not) Get in 2023
More From Ultimate Classic Rock