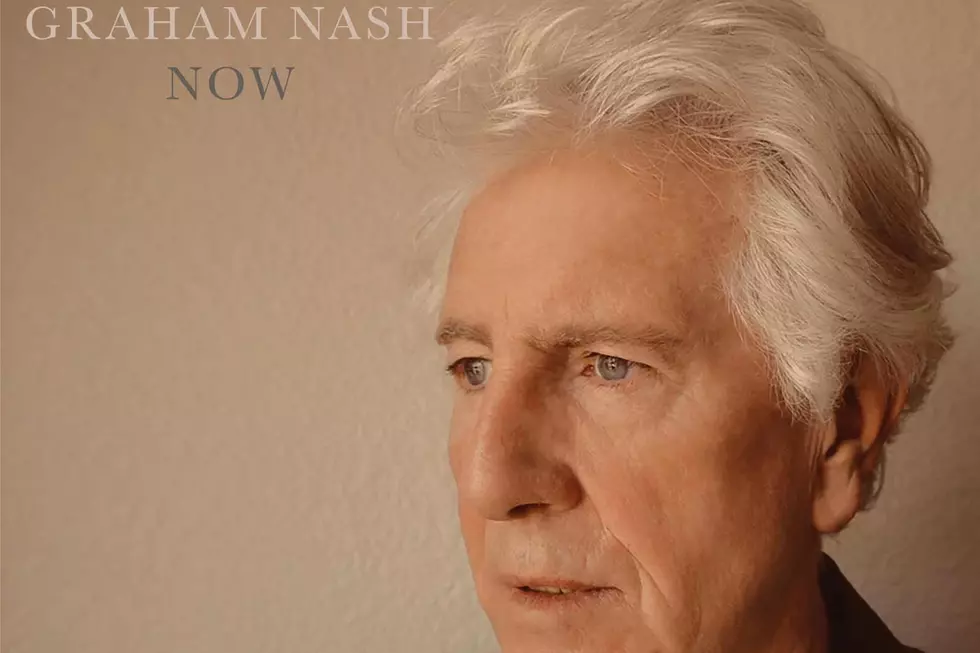 Graham Nash, 'Now': Album Review
BMG
Melancholy has been part of Graham Nash's songwriting toolbox from the start. In the Hollies' 1967 hit "Carrie Anne," he co-wrote and sang, "You lost your charm as you were aging / Where is your magic disappearing?"; beneath the warm coziness of Crosby, Stills, Nash & Young's "Our House" from three years later lies wistful undercurrents. His career, as a solo artist, group member and collaborator over the decades, is filled with similar reflectiveness.
Now, Nash's seventh solo album and first in seven years, is marked by the inevitable passing of time. His most frequent singer-songwriter partner, David Crosby, suddenly died just weeks before Nash's 81st birthday in February, and even though Now's 13 songs were written and completed before Crosby's death, it's not hard to read an unexpected new poignancy in them. As he sings in the opening "Right Now," "I'll try to take it easy moving right ahead / Right now, here I am / Still living my life."
Nash has said that Now is the most personal album he's ever made, and he may be right. Like most singer-songwriters from his generation, Nash has often used his personal experiences as launching points for his work. But with Now, and with more time behind than ahead, he finds meaning, and something to say, in even the smallest of everyday occurrences. Backed often by the sparest of arrangements, however, much of it leans toward the mundane.
If Nash's previous album, This Path Tonight, was marked by the end of his 38-year marriage and the start of a new love, Now takes stock of other relationships. "I Watched It All Come Down" stares down the bitter feuding among his CSNY bandmates in recent years, including the fractured state of his decades-long friendship with Crosby before his death. "Loaded up and loaded down, it's a mess," he sings over "Eleanor Rigby"-like strings. "Changing highways, on and on, I'm gone."
"In a dream, I can see a future ... / All at once, I remember who we were and who we've become," he concludes in "In a Dream" over a plaintive piano and contemplative strings, while "A Better Life" catches up with "Our House" and "Teach Your Children" a half-century later. Both nostalgic songs depend on the frailty of the music, which rarely pulsates above conservatory whispers. All that softness can be overbearing at times. Defying Dylan Thomas' famous poem, Nash sounds like he intends to go very gentle into that good night when his time comes.
Top 40 Singer-songwriter Albums
From Bob Dylan and John Lennon to Joni Mitchell and Billy Joel.
More From Ultimate Classic Rock