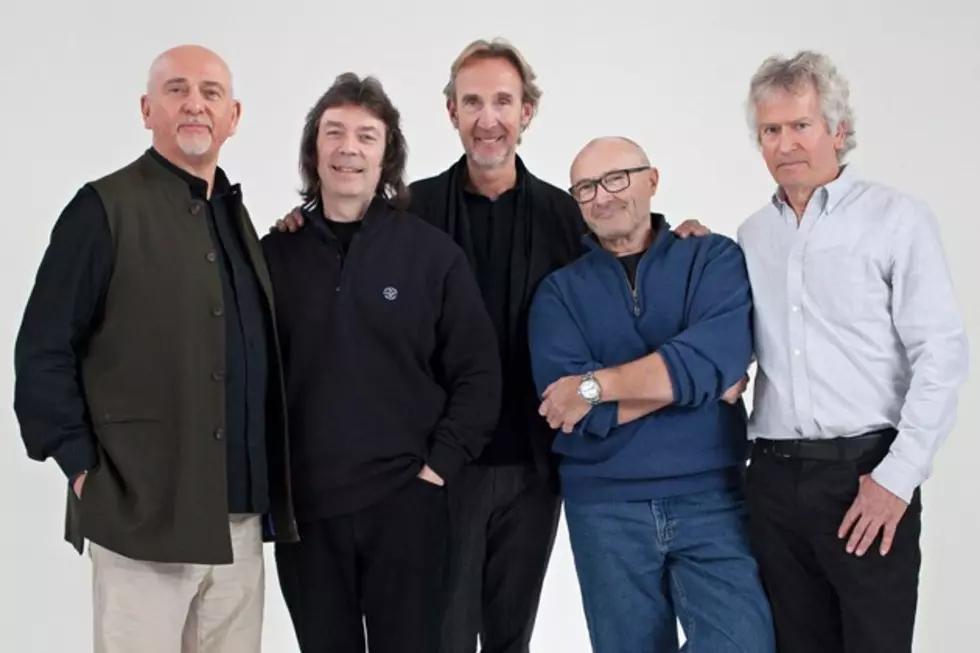 Genesis Tease 'Exciting News,' Reveal New Logo
Facebook
Two months after Genesis announced a new career-spanning documentary, the band is all set to drop some more news.
Over on their Facebook page, they tease, "Stay tuned for some exciting Genesis news here tomorrow." They also revealed a new logo.
But what can all this mean? When Tony Banks, Peter Gabriel, Phil Collins, Mike Rutherford and Steve Hackett -- who haven't appeared together since 1975, when Gabriel left the group -- announced the upcoming documentary, 'Genesis: Together and Apart,' fans began speculating that a reunion of the classic lineup was on the way too.
But Hackett quickly downplayed those rumors, claiming that "To my knowledge, there are no plans for a Genesis reformation including the five of us. We only met to be interviewed for the documentary."
When news broke of the BBC documentary back in June, there were few details about it. So maybe the big announcement tomorrow will be the documentary's release date. But what's up with the new logo? A new album? A box set? A tour? A tour nobody bothered to tell Hackett about?
More From Ultimate Classic Rock