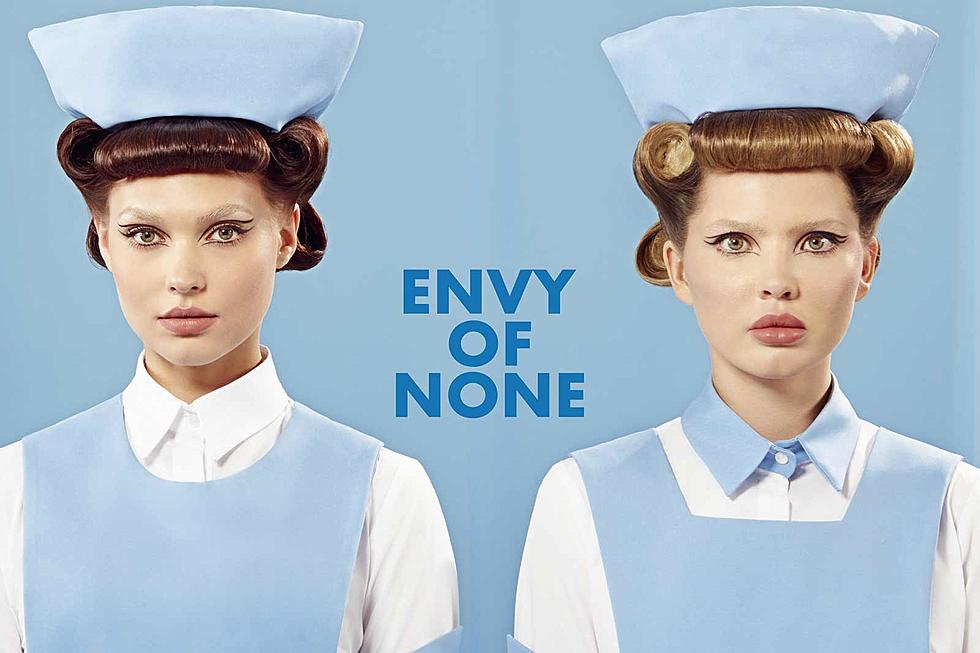 Envy of None, 'Envy of None': Album Review
Kscope
Following Neil Peart's death in January 2020, surviving Rush members Geddy Lee and Alex Lifeson decided not to move on without their longtime drummer. They didn't rule out working together in the future, but as far as new Rush music, the door was closed.
It's been a relatively quiet two years since then, with other projects – reissues, a pinball machine, craft beer – filling the spaces usually reserved for new music. Still, guitarist Lifeson found time to put together Envy of None, a band featuring Andy Curran (from '80s Canadian hard-rockers Coney Hatch), Alfio Annibalini and singer Maiah Wynne. But true to Lifeson's suggestion, the group's self-titled debut album sounds little like the arching prog-rock Rush played for more than four decades.
The foundational elements of Envy of None are even different: pop-rock vs. prog, straightforward song structures vs. swerving flights of instrumental fancy, female vocalist vs. high-voiced male singer. That gives the project a sense of moving on for Lifeson, a restless artist who never wanted to be pigeonholed as a prog or hard-rock guitarist. But that also means Envy of None likely won't connect with most fans of the Canadian power trio.
The results are closer to the early '00s period when rock bands threw a little bit of everything at their music to see what sticks than any period of Rush, but there's not much here that would excite the average Evanescence fan. Lifeson takes Envy of None on a series of side trips – from the radio-friendly "Never Said I Love You" to the brooding "Look Inside" – without ever landing at a destination. After decades of arena-rock expectations, you can't blame him.
The album is best at tweaking those top-of-the-century benchmarks for modern times: "Liar" swims through sludgy synth murk like a less-menacing Nine Inch Nails. "Old Strings," Wynne's most engaging performance, simmers over a digital landscape while never losing itself in dramatic overkill. In the closing "Western Sunset," Lifeson finally gets around to his former group, honoring his late Rush bandmate with a reserved, mostly acoustic instrumental. It's a grounding moment on a rather groundless record.
Rush Albums Ranked
We examine Rush's 19 studio albums, from 1974's muscular self-titled release to a series of remarkable late-career triumphs.
Rush's Outsized Influence
More From Ultimate Classic Rock