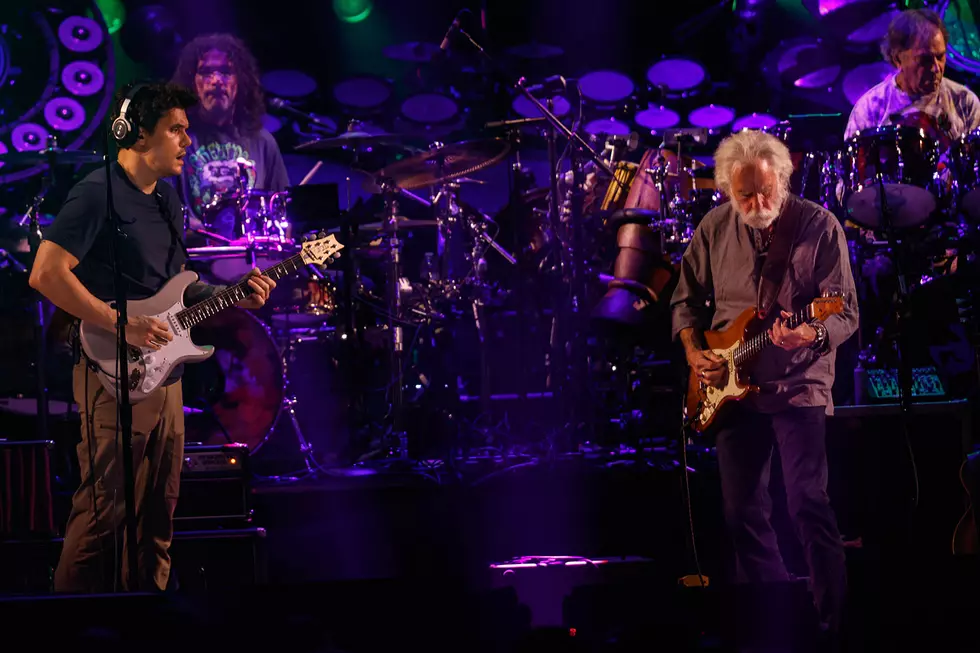 Dead and Company Kick Off Final Tour: Pictures, Videos, Set List
Alex Kluft, UCR
Dead & Company kicked off their farewell tour this weekend with two back-to-back shows at the Kia Forum in Inglewood, California.
You can see photos, videos and the complete set list from Friday's fast-paced, improvisational kickoff show below.
The 18-track set list addressed many eras of the Grateful Dead's legacy, with drummer Jay Lane appearing in place of Bill Kreutzmann, who recently announced he wouldn't take part in the final trek due to a heart condition.
Dead & Company confirmed earlier this year that they would be closing up shop with the 29-date road trip, which ends on July 15. "Well, it looks like that's it for this outfit," guitarist Bob Weir said at the time. "But don't worry, we will all be out there in one form or another until we drop."
However, during a pre-recorded interview aired as part of the band's official concert livestream, guitarist John Mayer said: "It doesn't mean 'goodbye' in the sense that you see any one, two, three, four people together on a stage at a given moment. I just think this band has done so well, and has created something against so many odds, that the ending of it will have a bearing on the memory of the entirety of it."
He added: "The way a song ends has everything to do with how you feel about the beginning and the middle of that song. … Everything rests with the power of the ending."
Watch Dead & Company Perform 'Shakedown Street' on May 19, 2023
Watch Dead & Company Perform 'Sugaree' on May 19, 2023
Dead & Company, Kia Forum, Inglewood, 5/19/23
1. "Shakedown Street"
2. "Cold Rain and Snow"
3. "Mississippi Half-Step Uptown Toodeloo"
4. "They Love Each Other"
5. "St. Stephen"
6. "William Tell Bridge"
7. "The Eleven"
8. "Deal"
9. "Sugaree"
10. "New Speedway Boogie"
11. "Eyes of the World"
12. "Estimated Prophet"
13. "Drums"
14. "Space"
15. "The Wheel"
16. "Wharf Rat"
17. "Sugar Magnolia"
Encore:
18. "Black Muddy River"
Dead & Company Kick Off Final Tour
Dead & Company kicked off their farewell tour on May 19, 2023.
More From Ultimate Classic Rock