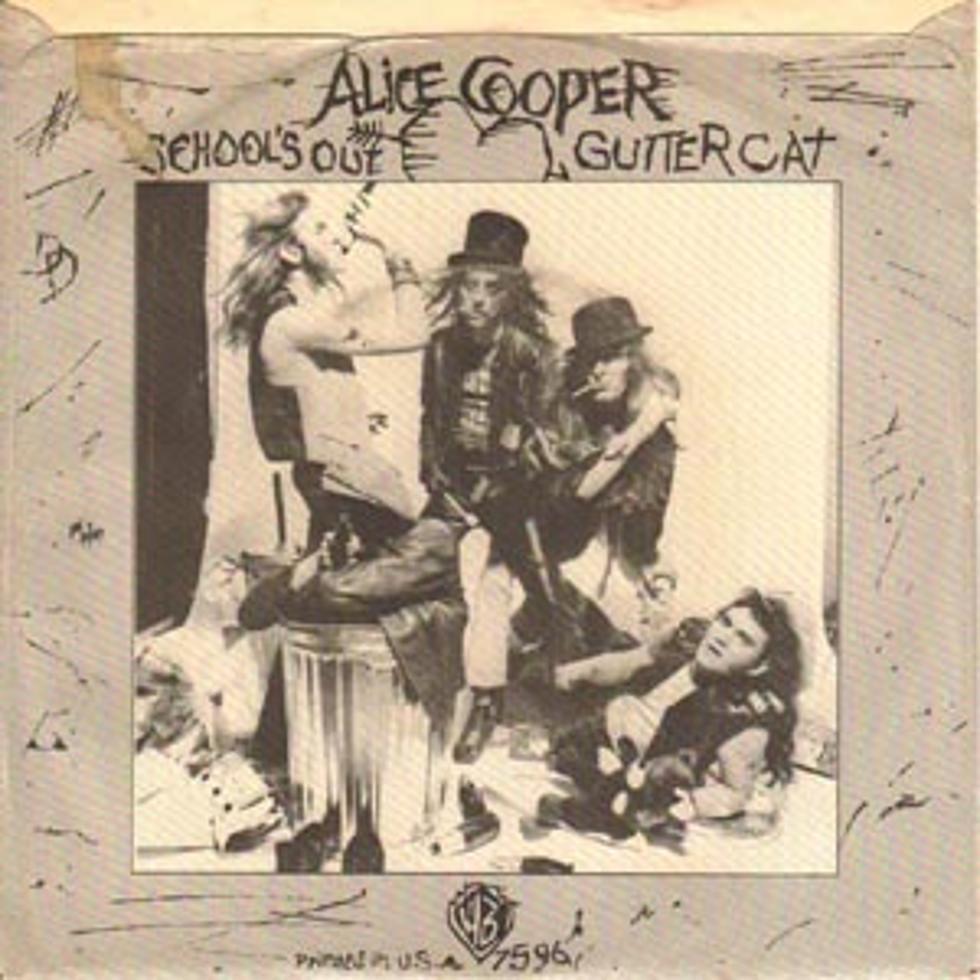 No. 45 Alice Cooper, 'School's Out' – Top 100 Classic Rock Songs
Warner Brothers Records
Four years after Frank Zappa realized there was something special about Alice Cooper, signing them to his record label, the title track from the band's 1972 album 'School's Out' sent the group to the head of the class. 40 years later, it still easily aces our Top 100 Classic Rock Songs entrance exam.
The song itself is a masterpiece of full on rock and roll. Three and a half minutes of pure loud guitar bliss, with Alice (the man) in full power of his gritty, made for rock and roll voice. From the opening call to arms guitar riff through to the cheering school kids at the end, it's a celebration put to wax.
Wisely released just as school was letting out across America, the single hit the Top 10 in June of 1972 and would carry the album all the way to No. 2. The song proved to be an even bigger hit in England, where it shot to No. 1 and made Alice Cooper an sensation.
The ever-present controversy surrounding the band didn't hurt. The group's on-stage use of snakes, hangings, guillotines and a pervading dark, perverse sense of humor made their show a must-see attraction early on. The release of the 'School's Out' album itself was not without its share of headlines as the initial run was packaged with paper panties in lieu of a sleeve.
Turns out, the panties were flammable and had to be recalled. Naysayers howled -- who was this sick Alice Cooper and why were young kids buying a record with panties in it? Of course, this was back when parents would genuinely get upset by such things. Ahh, those were the days!
Watch Alice Cooper Perform 'School's Out'
More From Ultimate Classic Rock