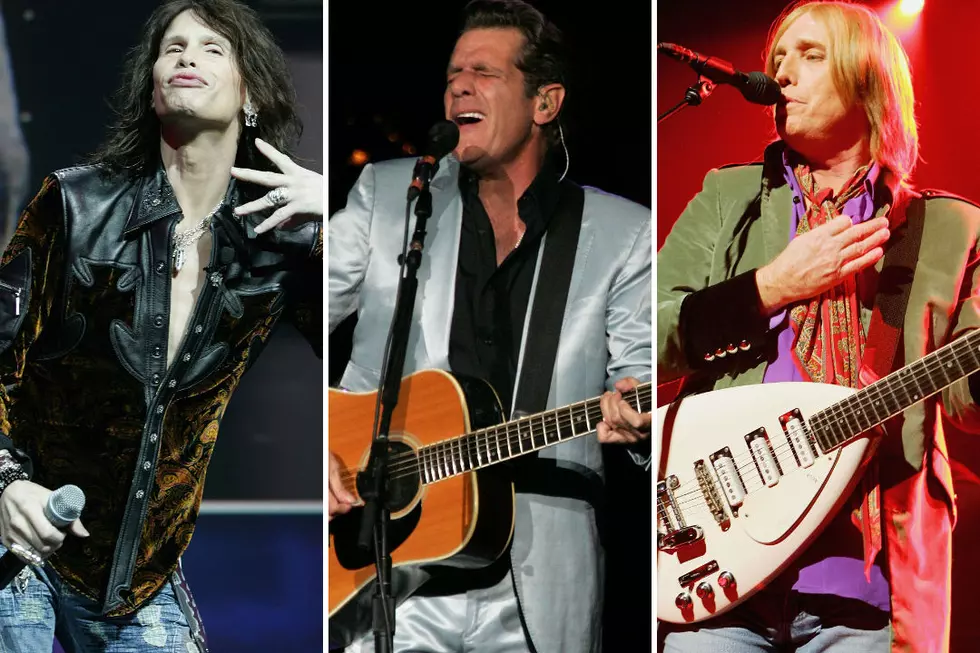 When Aerosmith, Eagles and Tom Petty Played a $10 Million Bat Mitzvah
Justin Sullivan / Frazer Harrison / Ethan Miller, Getty Images
With a little parental pride and a lot of embezzlement, anything is possible. Just ask Aerosmith, the Eagles, and Tom Petty.
All three acts were on hand at New York's Rainbow Room on Nov. 27, 2005, when David Brooks – then the CEO for defense contractor DHB Industries – threw a lavish party to celebrate his daughter's bat mitzvah. The evening, which was dubbed "Mitzvahpalooza" in the press, included all manner of absurd spectacle, including gift bags that were reportedly stuffed with $1,000 worth of swag. The highlight of the event was undoubtedly the entertainment, which was provided by an incredible (and incredibly bizarre) array of big-name performers.
Aside from the three aforementioned acts, Brooks also hired Stevie Nicks, Kenny G, Ciara, and 50 Cent, all of whom were paid anywhere between $500,000 and $2 million and shuttled to the event on Brooks' corporate jet. All in all, the tab added up to an estimated $10 million.
If you're reading this and thinking that's a ridiculous amount of money to spend on a party for a 13-year-old, you're not alone. In fact, Brooks' profligate spending attracted the attention of federal prosecutors, who later indicted him for a long list of offenses that included looting the DHB coffers, insider trading, and evading taxes. The New York press, naturally, had a field day with the case, turning up details like the "magenta suede biker outfit covered with chains" that Brooks wore for Aerosmith's bat mitzvah set (during which the band allowed Brooks' nephew to sit in on drums).
Needless to say, things quickly went downhill for Brooks, who was sentenced in 2013 to a 17-year term in federal prison. But he hasn't lost the legendary chutzpah that inspired him to plan the party: Earlier this year, he filed a $246 million malpractice claim against his lawyer, accusing him of providing a defense that "fell well below the applicable standard of care."
 
 
Ranking Every Eagles Solo Album
You Think You Know Aerosmith?
More From Ultimate Classic Rock