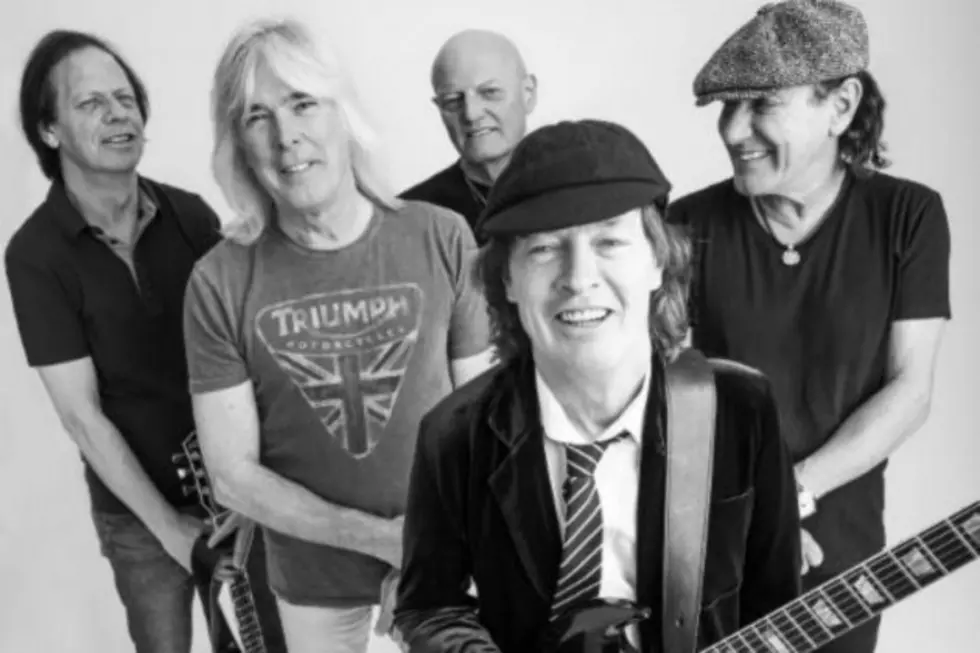 AC/DC Announce North American Tour Dates
Josh Cheuse
Continuing the string of dates they'd previously announced for Europe in the spring and early summer, the band has added 13 U.S. and Canadian stops to its itinerary, starting with an Aug. 22 show in Massachusetts and concluding with an appearance in Los Angeles on Sept. 28. They mark AC/DC's first visits here in years; the 'Rock or Bust' tour is their first since their lengthy worldwide travels following the release of 'Black Ice' in 2008.
As he did for the group's Grammy Awards performance, drummer Chris Slade will rejoin AC/DC for the tour. Slade was also behind the kit for the filming of the band's latest 'Rock or Bust' video, 'Rock the Blues Away,' which took place during their stop in L.A. for the awards. Check out a brief glimpse of the band at the shoot -- as well as the complete list of North American tour dates -- below.
AC/DC North American Tour Dates
8/22 - Foxborough, MA
8/26 - E. Rutherford, NJ
8/28 - Quebec City, Ontario
8/31 - Montreal, Quebec
9/3 - Ottawa, Ontario
9/5 - Moncton, New Brunswick
9/8 - Detroit, MI
9/10 - Toronto, Ontario
9/15 - Chicago, IL
9/20 - Edmonton, Alberta
9/22 - Vancouver, British Columbia
9/25 - San Francisco, CA
9/28 - Los Angeles, CA
AC/DC Recording 'Rock the Blues Away' Video
You Think You Know AC/DC?
See the Yearbook Photos of Angus Young and Other Rock Stars:
More From Ultimate Classic Rock