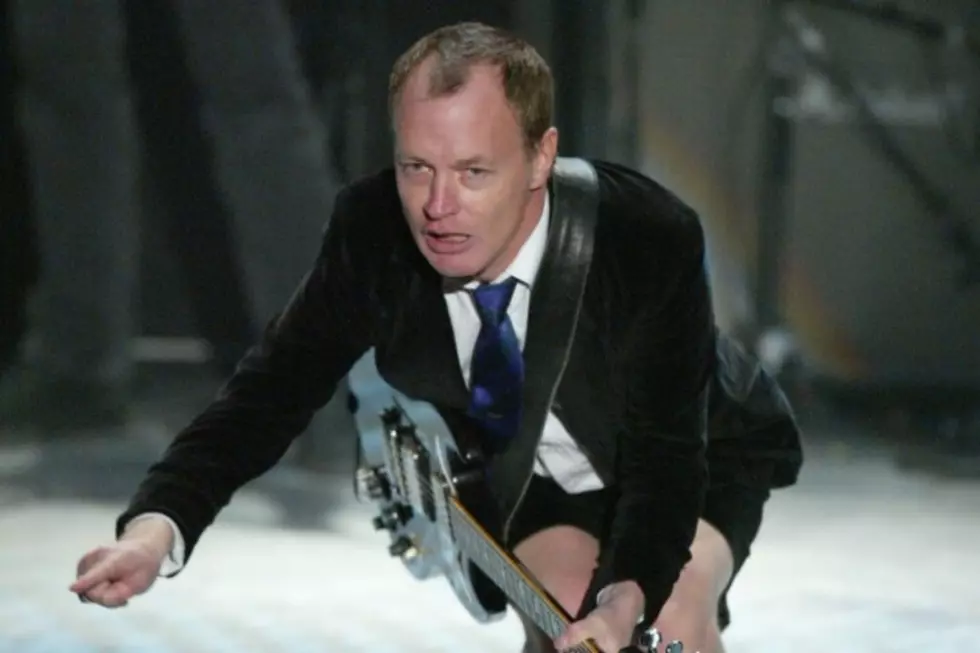 Has AC/DC's First North American Tour Date Been Revealed?
Frank Micelotta, Getty Images
North American AC/DC fans were undoubtedly upset when the first announced dates on the tour in support of 'Rock or Bust' tour turned out to be only for Europe. But if new reports are accurate, the band is looking to hit this continent in the late-summer.
According to Lapresse, they will be playing on the Plains of Abraham in Quebec City on Sept. 2, 2015. However, neither the band nor the people behind the Quebec City Summer Festival would confirm the date.
In the above video, Young and bassist Cliff Williams spoke with Belgium's Studio Brussels about how performing helps keep the material fresh after 40 years. "We get a big thrill doing that," Young said. "Because the audience is part of what we do, and we feed off the audience. And we'll find out…when we appear live on stage — that's when we're gonna find [if] these songs work. Do they like these songs?"
You Think You Know AC/DC?
See the Yearbook Photos of Angus Young and Other Rock Stars:
More From Ultimate Classic Rock