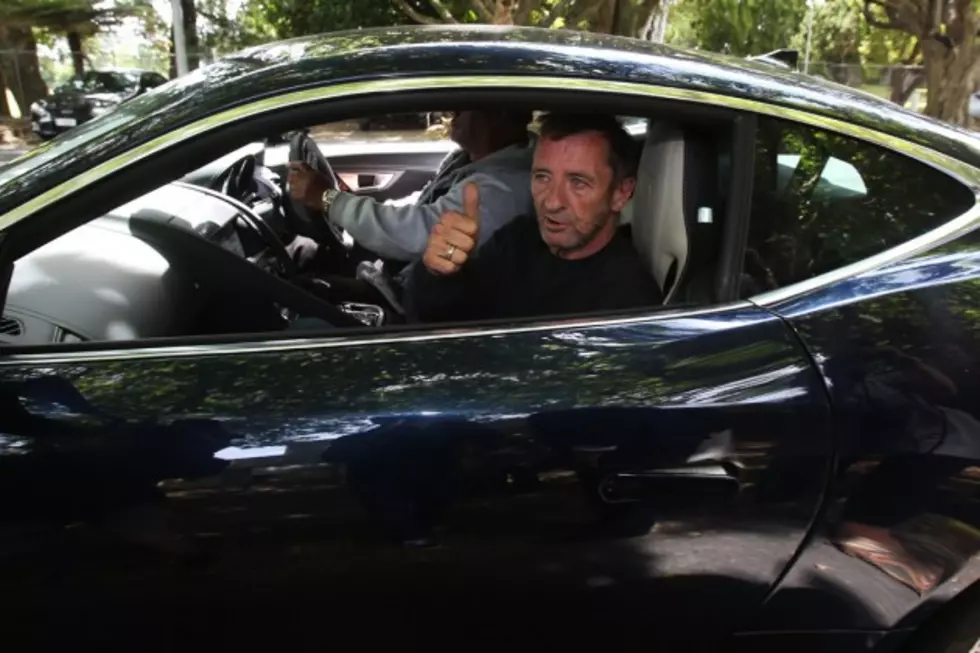 Phil Rudd Gives First Post-Arrest Interview, Says He'll Return to AC/DC
Joel Ford, Getty Images
However the legal drama surrounding AC/DC drummer Phil Rudd eventually resolves itself, you have to give the guy this much: He doesn't seem to be letting it put much of a cramp in his style.
Rudd just gave an interview to New Zealand's ONE News, shrugging off the litany of charges against him and insisting, "This has just been a big ball of cheese and all the rats are gathering and having a piece, that's just life, but that's not who I am." Reminding viewers that he's still leading a rock star life, he answered a question about his plans for the day by quipping, "I'm going fishing, flying this afternoon and lots of fornicating tonight."
On the somewhat murky subject of his future with AC/DC -- which, given his bandmates' comments, seems very much up in the air -- Rudd was insistent that nothing had changed. "I'm going back to work with AC/DC, I don't care who likes it or who doesn't," he vowed. "Everyone listens to the wrong people, they should listen to me. I'm a good guy, and I'm a pretty good drummer by the way -- ask Angus [Young], he'll tell you."
Rudd will have another chance to plead his case next February, when his trial is scheduled to resume in New Zealand court.
You Think You Know AC/DC?
See the Yearbook Photos of Angus Young and Other Rock Stars:

More From Ultimate Classic Rock