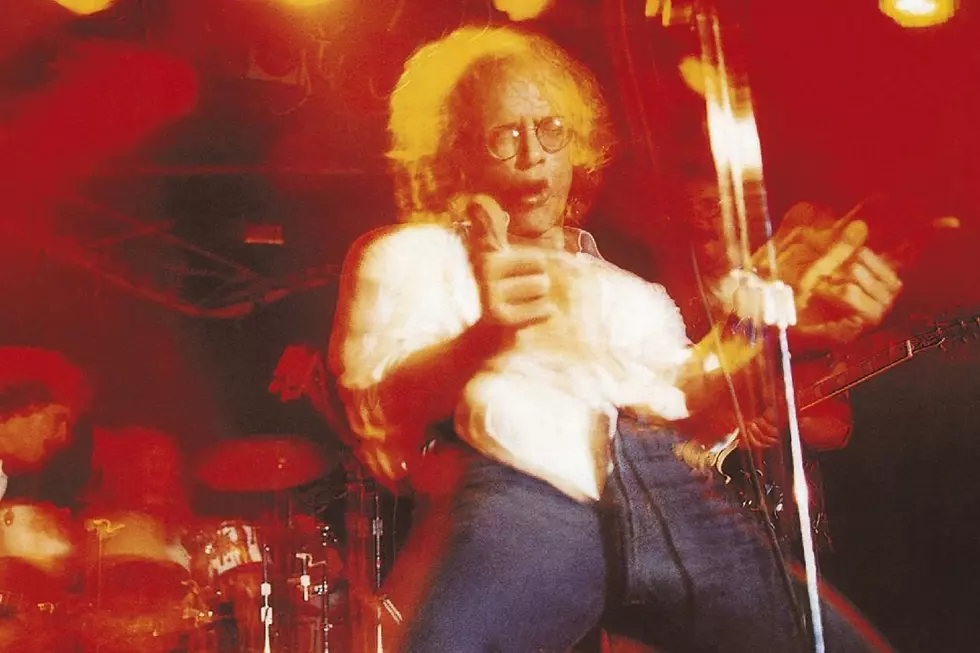 How Warren Zevon Cut Loose on 'Stand in the Fire'
Asylum
For much of his career, Warren Zevon relied on A-list Los Angeles session pros and friends like Jackson Browne, Linda Ronstadt and Neil Young to help out on his records. But for his first live album, 1980's Stand in the Fire, he called in a group comprised mostly of comparative amateurs.
He enlisted Boulder, a Colorado bar band that had been signed to Zevon's label, Elektra Records, and whose debut included a cover of his "Join Me in L.A." After auditioning them solely by running them through Chuck Berry's "Johnny B. Goode," Zevon hired the group, bringing along studio ace David Landau to play lead guitar. They then hit the road together for the Dog Ate the Part We Didn't Like tour.
Released on Dec. 26, 1980, Stand in the Fire was culled from performances recorded during a multi-night stand at Los Angeles' Roxy. It's the most full-blooded rock 'n' roll Zevon ever released. His earlier albums — great as they are — suffer from the genteel production techniques of the day, but he's positively unleashed here. The whole thing threatens to come apart on a few occasions, but Zevon manages to hold it all together.
It helps that he's egged on by Boulder, who bring out the savage wit of such Zevon favorites as "Excitable Boy," "Poor Poor Pitiful Me" and, especially, "Lawyers, Guns and Money." "Mohammed's Radio" — with a rewritten verse to reflect the Iranian hostage situation — is particularly powerful, and "Jeannie Needs a Shooter" and "I'll Sleep When I'm Dead" are beautifully bludgeoned within an inch of their lives.
Listen to Warren Zevon's 'Stand in the Fire'
Two new songs, "The Sin" and the title track, plus a rave-up take on "Bo Diddley's a Gunslinger" / "Bo Diddley" hold their own alongside the established material.
Zevon throws no small degree of spontaneity into the equation. He ad libs some new lyrics in "Werewolves of London" to take jabs at friends ("And he's looking for James Taylor," "I saw Jackson Browne walking slow down the avenue / You know, his heart is perfect") and, at the end of "Poor Poor Pitiful Me," calls out his road manager and best friend George "Gorilla" Gruel: "Gorilla, get up and dance. Get up and dance or I'll kill you. And I got the means!"
Despite its standing among Zevon fans, Stand in the Fire didn't arrive on compact disc until 2007, long after the rest of his catalog hit the format. But it was worth the wait: Four additional songs from the shows ("Johnny Strikes Up the Band," "Play It All Night Long" and solo piano renditions of "Frank and Jesse James" and "Hasten Down the Wind") were added to the mix.
 
 
See Warren Zevon Among the Top 100 Live Albums
More From Ultimate Classic Rock