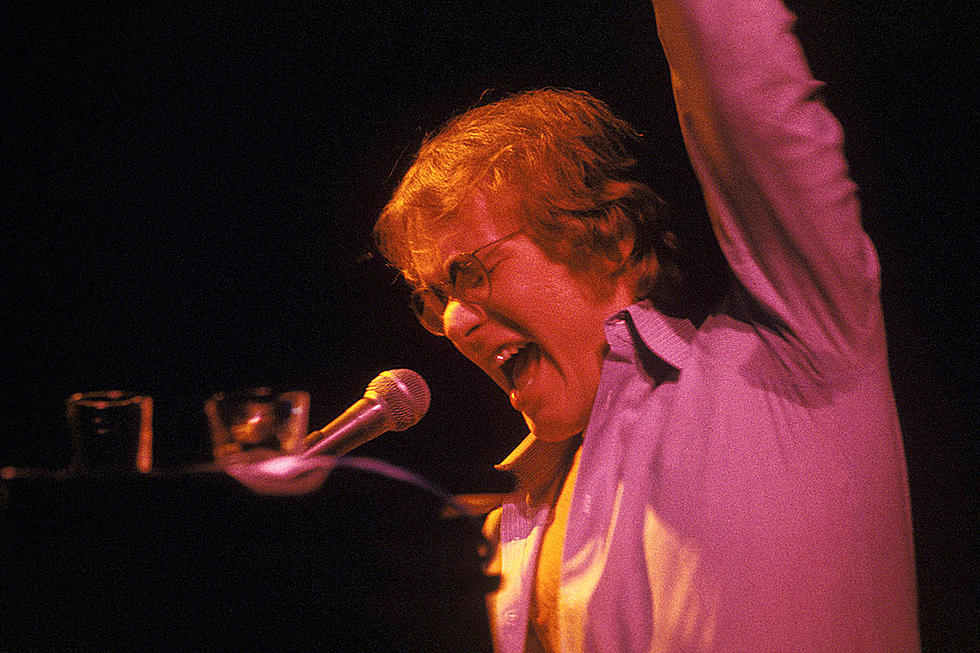 The Song That Made Warren Zevon Swear Off Vacations for Good
Richard E. Aaron, Redferns, Getty Images
Warren Zevon needed a vacation in the late '70s. He was working on his third album, Excitable Boy, which would finally bring him some long-overdue commercial success. Before that, though, a break from his usual scenery was in order.
"I went to Kauai in the Hawaiian Islands," Zevon recalled during a BBC appearance in 1984. "And I wrote this song late one night on wet cocktail napkins after a long day of improbable and grotesque mischief."
The song - "Lawyers, Guns and Money" -  detailed a wild evening from its very first lines: "I went home with the waitress, the way I always do / How was I to know, she was with the Russians, too?" "Obviously," Zevon noted during the 1984 interview, "I survived all that. But I learned something from the experience: I never take vacations."
Out of all this came the song's title as Zevon pondered the letter he may have to send his label boss if things took a turn for the worst: Send lawyers, guns and money.
Listen to Warren Zevon's 'Lawyers, Guns and Money'
"Lawyers, Guns and Money" became the closing track on Excitable Boy, which went to No. 8 on the U.S. Billboard 200, Zevon's first album to make any sort of presence on the chart. (His acclaimed 1976 self-titled LP stalled at No. 189.)
Shortly after the record was released, Rick Derringer included a cover of the song on his 1978 album, If I Weren't So Romantic, I'd Shoot You. Two decades later, Meat Loaf covered it on his 1999 live album, VH1: Storytellers. And in 2004, a year after Zevon's death, the Wallflowers recorded "Lawyers, Guns and Money" for a Zevon tribute album, Enjoy Every Sandwich: The Songs of Warren Zevon.
That same year, the Wallflowers teamed up with Zevon's son Jordan for a performance of the song on Late Night With David Letterman, two years after Warren Zevon made his final appearance on the program. "It was something that was destined to happen," Jordan later explained of the tribute album. "Even Dad said, 'Just don't do any of this shit while I'm still alive.' You can't be a performer for as long as he was and not want to leave some sort of legacy behind, so I know that he would have been proud of the posthumous attention."
Watch Jordan Zevon Perform 'Lawyers, Guns and Money' With the Wallflowers
Top 200 '70s Songs
Looking back at the very best songs from '70s.
More From Ultimate Classic Rock