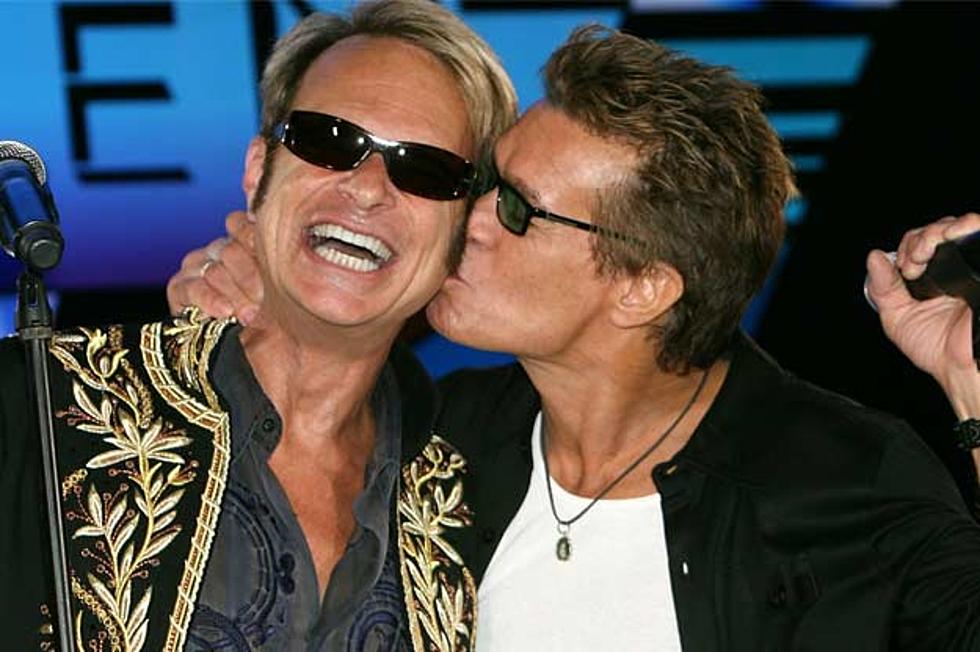 Van Halen 'Rockabye Baby' Lullaby CD Coming From David Lee Roth's Sister
It was only a matter of time before a Van Halen version of the 'Rockabye Baby' lullaby series came to fruition. The series, which morphs rock 'n' roll songs into soothing, pretty instrumental lullabies, is the brain child of David Lee Roth's sister Lisa, so it's sort of a family "business." The VH edition, titled 'Rockabye Baby! Lullaby Renditions of Van Halen' will drop on Nov. 8.
The series has already made over tunes by Metallica, Pearl Jam and more! It's about time Lisa Roth re-imagined her brother's anthems! We wonder if the ability to do high leg kicks runs in the Roth family, too.
Roth (Lisa) told Forbes that while babies tend to respond to the music, the lullabies are really something the parents dig. "It's more for the parent than the child but it calms the child at the same time," she said. The 'Rockabye Baby!' records are also a good way for rockers to give their kids an early start on their musical education. Parents can prep their kids for a life of rock by introducing the to the soft, innocuous versions of rock tunes at first. The rest will come in due time.
Roth also spoke about some of the challenges in translating songs from rowdy to soothing! We can't imagine that work is particularly easy.
'Rockabye Baby! Lullaby Renditions of Van Halen' Tracklist:
'Runnin' With The Devil'
'Hot For Teacher'
'Jump'
'You Really Got Me'
'Jamie's Cryin''
'Panama '
'Eruption'
'Feel Your Love Tonight '
'Unchained '
'Beautiful Girls'
'I'll Wait'
'And The Cradle Will Rock... '
'Dance The Night Away'
(notice the absence of any "Van Hagar" material!)
Watch Lisa Roth Talk About Her 'Rockabye Baby!' Series
More From Ultimate Classic Rock