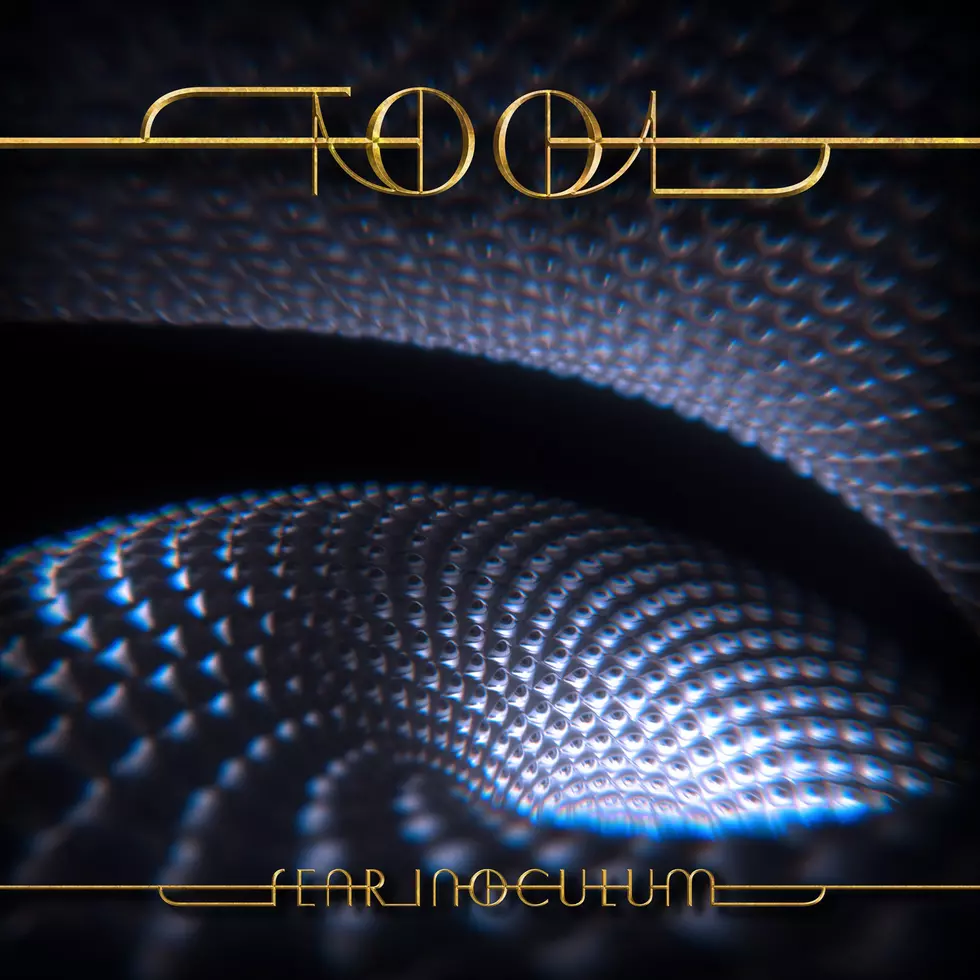 Tool Confirm 'Fear Inoculum' Track Listing
Tool Dissectional / Volcano / RCA
Tool confirmed the track listing for their long-awaited fifth album Fear Inoculum, which will arrive on Aug. 30, 13 years after their previous LP, 10,000 Days.
The list extends to seven tracks on the physical edition and 10 on the digital edition, with most of the main songs notably long; the closer, "7empest," runs to almost 20 minutes. You can see the full listing below.
Meanwhile, Billboard confirmed that the Fear Inoculum title track had become the longest Hot 100 hit in history at 10 minutes and 21 seconds, beating David Bowie's "Blackstar" by 24 seconds. The Tool song is currently at No.93. In further chart news, every album in the band's catalog re-entered the Top 20 after they were finally made available at streaming and digital platforms.
"It's amazing: the future and technology," guitarist Adam Jones told Revolver in a recent interview. "It's put a dent in the industry of music, but you've gotta adapt. The old way is a huge ship sinking, so you've gotta jump off and swim over to the new ship, which is digital and free music and a whole different approach to how you get your songs out there to people. It's exciting."
He noted that, "in the early '90s, I saved all my money and bought a 16mm camera and I put an intervalometer on it and it cost me, like, $9,000. And now you can do it with your phone and an app! … It's hilarious. But it hasn't spoiled anything we do. We make our money playing live and selling merchandise and selling products that are really unique that people appreciate and feel like they got their money's worth. It's not just about music anymore. The commodity has changed."
Tool, 'Fear Inoculum' Track Listing
Physical Edition
1. "Fear Inoculum"
2. "Pneuma"
3. "Invincible"
4. "Descending"
5. "Culling Voices"
6. "Chocolate Chip Trip"
7. "7empest"
Digital Edition
1. "Fear Inoculum"
2. "Pneuma"
3. "Litanie contre la Peur"
4. "Invincible"
5. "Legion Inoculant"
6. "Descending"
7. "Culling Voices"
8. "Chocolate Chip Trip"
9. "7empest"
10. "Mockingbeat"
Tool Albums Ranked
More From Ultimate Classic Rock