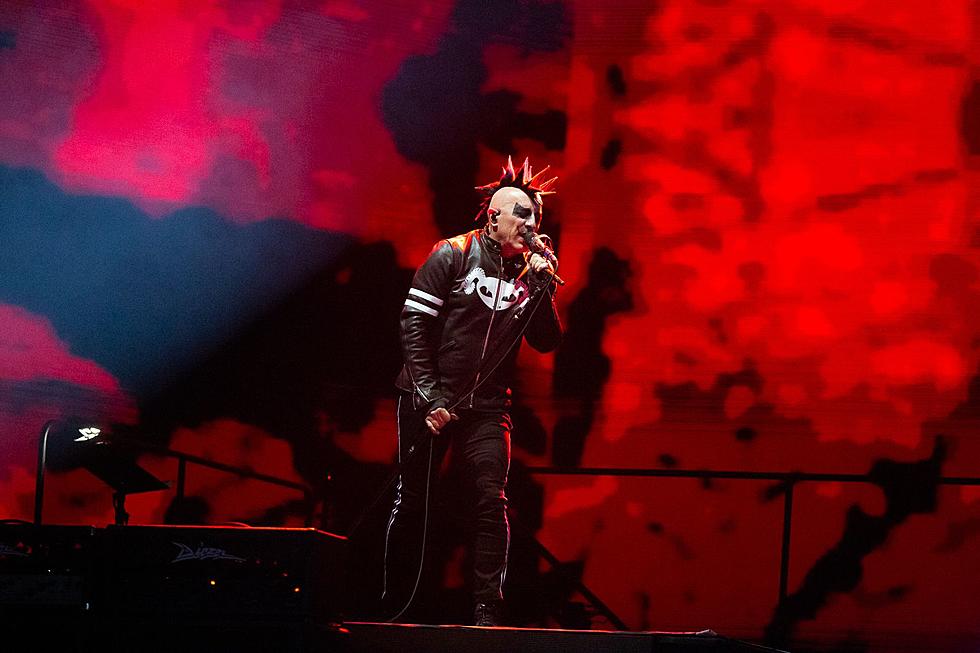 Tool Gets Trippy on Last Night of Power Trip: Set List and Photos
Bryan Rolli, UCR
Tool performed on the third and final night of the inaugural Power Trip festival, warming up the audience for Metallica with a nearly two-hour set that was short on movement but heavy on trippy (pun intended) visuals.
You can see the set list and photos from the performance below.
Their knotty, labyrinthine epics were diametrically opposed to the concise, kinetic rock 'n' roll and metal of the previous night's performers, AC/DC and Judas Priest. Maynard James Keenan and company made no concessions or grand gestures to mark the occasion, instead delivering the same 12-song set they played at Aftershock two days earlier.
READ MORE: Why Tool Rejected Stadium Shows
The band's sophomore album Ænima accounted for one-third of the set, with "Stinkfist," "Forty Six & 2," "Pushit" and the title track appearing. Tool also focused on their latest album, 2019's Fear Inoculum, playing the title track, "Pneuma" and "Invincible," all of which range from 10 to nearly 13 minutes.
It was heady stuff for the sun-dazed Power Trip crowd, with many attendees in the general admission section opting to sit on blankets or chairs as they waited politely for Metallica. Still, they applauded heartily between songs, due in no small part to a spectacular light show full of lasers and abstract, occasionally unsettling visuals. Massive, swirling bursts of color danced across the screens during some songs; others featured alien-like creatures glancing down at the band from either side of the stage.
These visuals did much of the heavy lifting as drummer Danny Carey, guitarist Adam Jones and bassist Justin Chancellor stayed largely rooted in place, save for Keenan stalking the risers near the back of the stage. It often felt less like a rock concert and more like a live soundtrack to a lysergic light show.
And no, you won't see any of those visuals in the photos below because Tool opened their show with stark red light and only allowed photographers in the pit for half of their first song.
And hey, that's all well and good — but perhaps Power Trip would have been better off booking Metallica's current tour mates Pantera to get the crowd more fired up for the weekend's grand finale.
Tool, 10/8/23, Power Trip, Indio
1. "Jambi"
2. "The Pot"
3. "Fear Inoculum"
4. "Rosetta Stoned"
5. "Pushit"
6. "Forty Six & 2"
7. "Pneuma"
8. "The Grudge"
9. "Invincible"
10. "Stinkfist"
11. "Swamp Song"
12. "Ænema"
Tool at Power Trip 2023
They opened the festival's third and final night.
Gallery Credit: Bryan Rolli
When Tool Dressed Up as Led Zeppelin
More From Ultimate Classic Rock