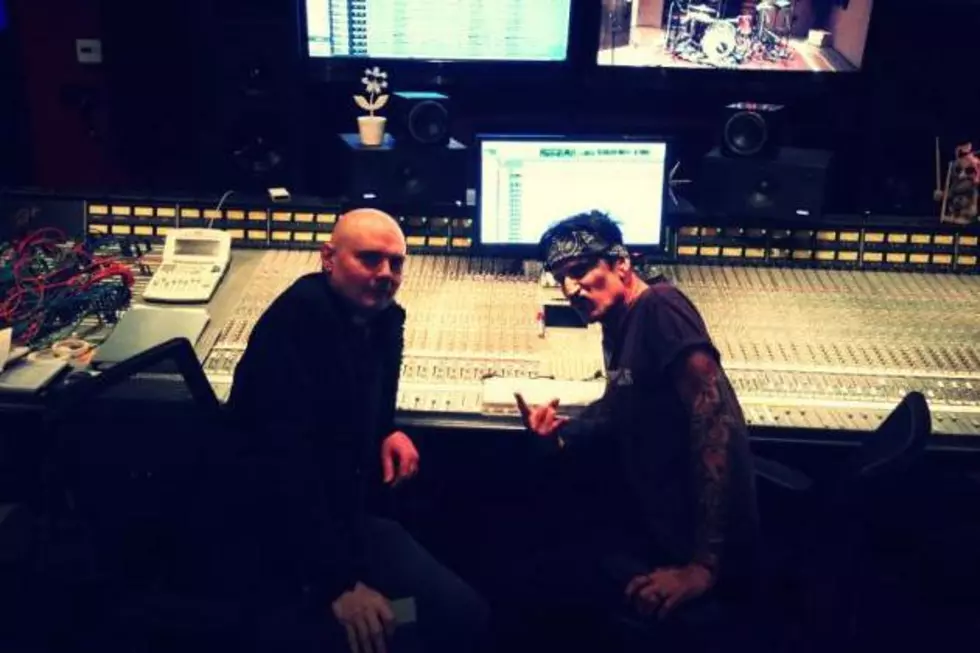 Motley Crue's Tommy Lee Featured On New Smashing Pumpkins Album
SmashingPumpkinsNexus.com
Corgan says the Motley Crue drummer appears on all nine songs from the forthcoming 'Monuments to an Elegy.' "Here's a shot from the mission out west," Corgan writes. "Just finished round 1 of tracking drums with Tommy Lee for the new the Smashing Pumpkins album. Shockla-locka-boom."
Corgan is actually at work on two Smashing Pumpkins projects, both set for release in 2015. 'Elegy,' he says, will appear first -- followed by another titled 'Day for Night.' Of the albums' sound, Corgan said back in March, "Think: 'guitars, guitars, guitars, and more guitars;' but more so on the epic side of things than say, grossly metallic."
Corgan and Lee were previously featured in a 2012 documentary titled 'Sunset Strip' focusing on the famous mile-and-a-half section of Sunset Boulevard in West Hollywood. Mike Byrne has been Smashing Pumpkins' regular drummer since 2009, replacing original member Jimmy Chamberlin. Meanwhile, Lee is preparing for 'The Final Tour' by Motley Crue, which kicks off in July.
More From Ultimate Classic Rock