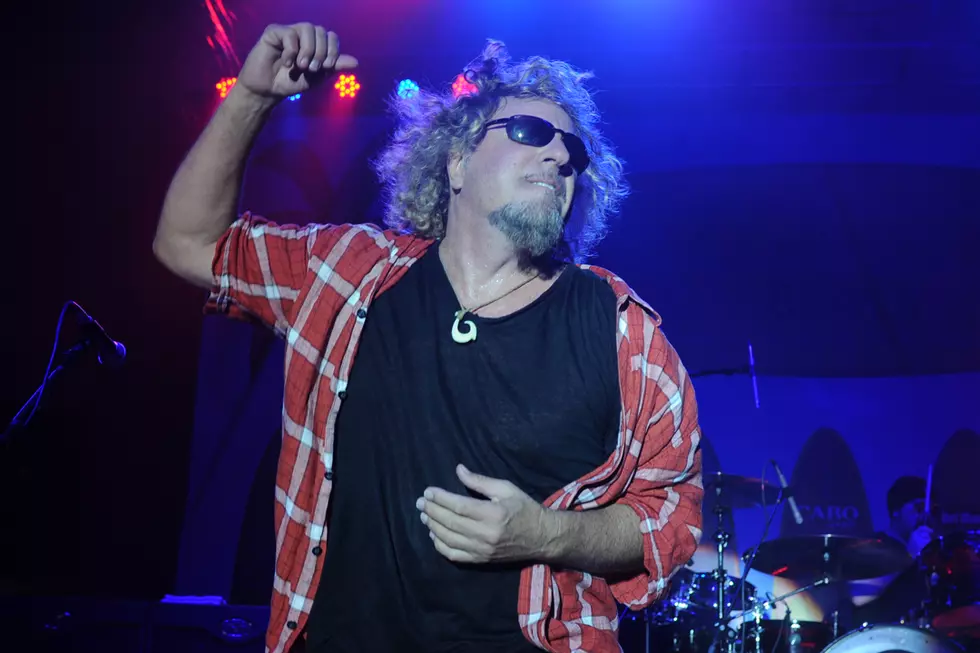 Sammy Hagar Lines Up Hurricane Benefit Special, 'Simpsons' Appearance
Larry Marano, Getty Images
Cabo San Lucas, Mexico has been quite good to Sammy Hagar over the years. So, in the aftermath of the hurricane that devastated the town, he put together a concert that combines music and comedy to raise money for the city.
Held on Oct. 1 at Sammy's Island Bar & Grill in Roseville, CA, 'Stand Up & Deliver: Cabo Relief' featured Hagar and guitarist Vic Johnson performing from their new album, 'Lite Roast,' which features acoustic versions of Hagar's songs. The comedy was supplied by Rob Schneider ('The Hot Chick,' 'Deuce Bigalow: European Gigolo'), Aisha Tyler, Billy Gardell and Pablo Francisco. It will air on Oct. 25 on NUVOtv and Fuse TV.
Hurricane Odile made landfall at Cabo San Lucas on Sept. 15 as a Category 3 with winds reaching 125 m.p.h. The storm damaged Hagar's home and forced to move his annual birthday bash to Las Vegas, where it will be held tonight at the Downtown Las Vegas Events Center. It will feature Hagar, Johnson, Michael Anthony and Jason Bonham -- billed as the Circle -- with Chickenfoot performing the encore.
You Think You Know Sammy Hagar?
More From Ultimate Classic Rock