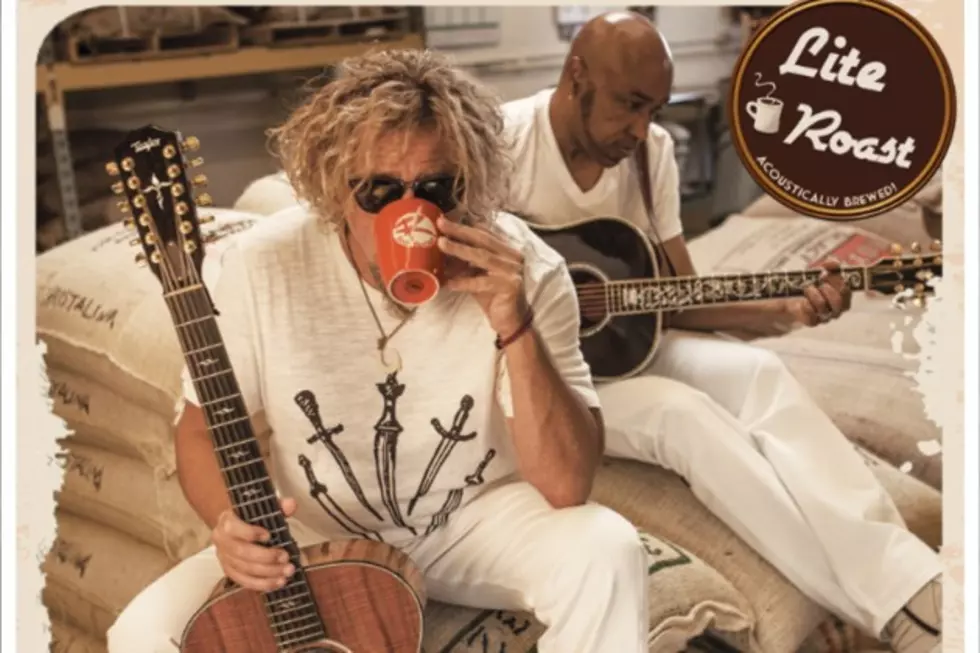 Sammy Hagar Announces 'Lite Roast' Album Details
Mailboat
Sammy Hagar will celebrate his 67th birthday on Oct. 13 with the release of 'Lite Roast,' an album of new acoustic versions of songs he's recorded throughout his career. Which songs, you ask? Sammy's just given us the answer, and we're passing along the track listing right here.
Hagar had already given fans a taste of one track, 'Halfway to Memphis,' a song that -- like the rest of 'Lite Roast' -- finds him working in a bare-bones setting with longtime Wabos guitarist Vic Johnson. As he described the sessions, "It was just me and Vic live in the studio with no overdubs. Just two guitars, sometimes one guitar, sometimes just one voice, sometimes two voices."
According to the credits listed at Hagar's website, that's pretty close to the truth -- aside from a pair of cameo appearances from accordion player Andre Thierry, who pops up on 'Memphis' and the new version of 'Red Voodoo,' this is strictly a two-person affair.
Although 'Lite Roast' won't arrive until Oct. 13, fans can pre-order now via Amazon and iTunes or iTunes Canada; iTunes customers will receive "an instant gratification download of 'Dreams' and 'Halfway to Memphis.'" Check out the complete track listing below.
Sammy Hagar 'Lite Roast' Track Listing
'Red Voodoo'
'One Sip'
'Finish What Ya Started'
'Eagles Fly'
'The Love'
'Father Sun'
'Dreams'
'Deeper Kinda Love'
'Who Has the Right?'
'Sailin''
'Halfway to Memphis'
You Think You Know Sammy Hagar?
More From Ultimate Classic Rock