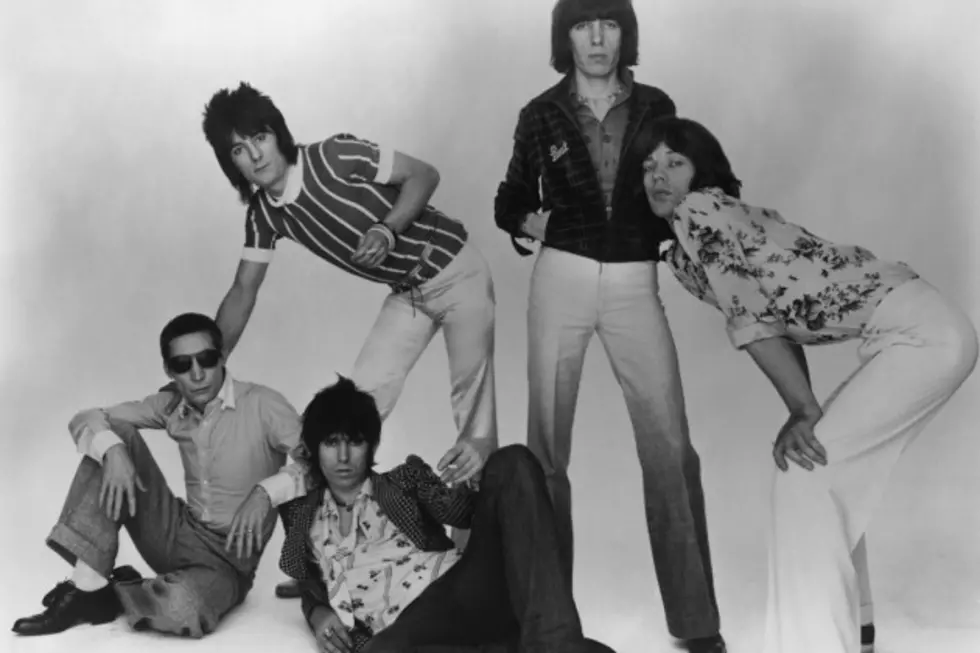 20 Things You Probably Didn't Know About the Rolling Stones
Hulton Archive, Getty Images
What with the fame and fortune surrounding their 50-plus years of music making, you might think it's difficult to find any stone left unturned when it comes to the Rolling Stones. But their very longevity all but ensures that even the most ardent fan hasn't discovered every nook and cranny of their extensive legacy?
Don't believe us? Dig into these 20 Things You Probably Didn't Know About the Rolling Stones...
1

Early Rolling Stones manager Andrew Loog Oldham initially had Keith Richards remove to the "s" from his name, thinking it would sound better. But Keith put it back.

Hulton Archive, Getty Images

Hulton Archive, Getty Images

2

They had early success with a cover of the Beatles' 'I Wanna Be Your Man,' after Oldham bumped into John Lennon and Paul McCartney getting out of a cab and then invited them back to the studio.

3

Mick Jagger was always an athlete, having set a record in the half-mile as an elementary school student, before grandly proclaiming that running was "a drag."

4

Contrary to their basic image as rough-hewn working-class kids from the street, Brian Jones came from an upper-middle class background. His father was an aeronautical engineer who once took a sabbatical from a posh school simply to explore Europe.

Hulton Archive, Getty Images

Hulton Archive, Getty Images

5

Jones' early death has made him a shadowy figure for modern audiences, but he had top billing for their early dates. The group was called "Brian Jones and Mick Jagger and the Rolling Stones" for a gig at London's legendary Marquee Club in 1963.

6

Ron Wood officially became a Rolling Stone in advance of 1976's 'Black and Blue,' but he was involved with the songwriting for the title track of 1975's 'It's Only Rock and Roll,' and is featured as a sideman on the track.

7

The Stones, nevertheless, tried out several other guitarists before settling on Wood. Jeff Beck was said to have recorded several parts for 'Black and Blue,' only to see them erased when it became clear he wasn't a good fit.

8

Charlie Watts, always known for sense of swing, actually started a jazz band called the Charlie Watts Orchestra.

Hulton Archive, Getty Images

Hulton Archive, Getty Images

9

The Rolling Stones don't like their psychedelic period even more than most fans. Jagger has called 1967's 'Their Satanic Majesties Request' "a lot of rubbish," adding that they had done too many drugs and simply had "too much time on our hands."

10

Mick Taylor's live debut as a Rolling Stone came just two days after Jones' 1969 death at a huge concert at London's Hyde Park. No pressure, right?

Reg Burkett, Getty Images

Reg Burkett, Getty Images

11

The late Billy Preston collaborated with the Rolling Stones from the early '70s through 1997's 'Bridges of Babylon,' but never got over a dispute involving songwriting credits for 'Melody' in 1976. Officially only mentioned as an "inspiration" for the song, Wood says Preston responded by saying, "Thank you and f--- you."

12

You often hear the cliche of rockers sleeping with the guitars, but engineer Andy Johns says he found Richards doing just that during the sessions for 1973's 'Goat's Head Soup.'

13

France's Villa Nellcote, site of the Stones' debauched 'Exile on Main Street' sessions in 1972, already had a checkered history, with Russian archdukes and even the Nazi Gestapo having previously occupied the space.

14

They set up camp in this French Rivera locale because Richards was then living there. But recording in his house didn't necesarily mean Richards would be there. In fact, he was often a no-show, in particular early on.

15

Producer Jimmy Miller, finally pushed to the brink with waiting, charged into Richards' upstairs bedroom one night only to reportedly find Richards passed out with a needle still in his arm.

16

Richards has favorably compared their modern-day relationship with producer Don Was to that era. "He's a great musician, like Jimmy Miller was," Richards has said.

17

That's Miller on drums, not Charlie Watts, during the concluding groove on 'Tumbling Dice.'

18

Wood calls the period around 1986's 'Dirty Work' the nadir of the Rolling Stones -- and his reason might surprise you: "You can tell that because I've got four songs on the record, which is a clear sign that Keith and Mick's songwriting engine is not functioning properly."

19

Original bassist Bill Wyman once said he felt like he was born to be a librarian, which he played out by cataloging everything Stones-related -- including the actual number of women he slept with on the road.

20

If 'Miss You' from 1978's 'Some Girls' sounds something like a disco hit, well, that's because it was. The band serviced dance clubs with a 12-inch remix courtesy of Bob Clearmountain.

BONUS

You Think You Know the Rolling Stones?
More From Ultimate Classic Rock