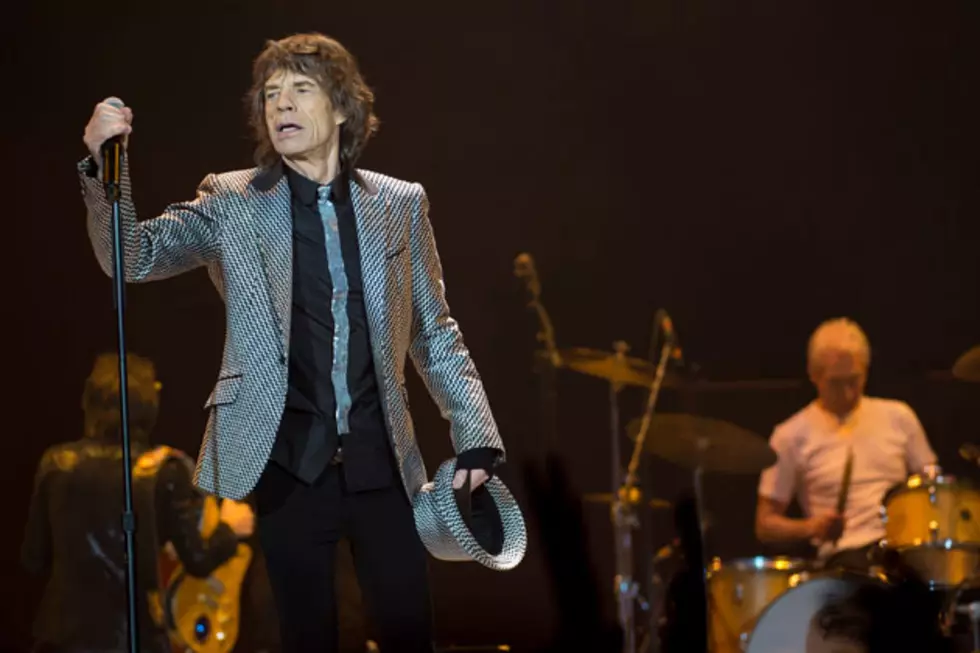 Rolling Stones' '50 and Counting' Tour Tops Earnings List
Ian Gavan, Getty Images
The five shows the Rolling Stones played between Nov. 25 and Dec. 15 raked in over $38 million, landing the group on top of the most recent Hot Tours list at Billboard.com. All five shows -- two in London, one in Brooklyn, N.Y. and two in Newark, N.J. -- were sell outs.
The five concerts saw the band play hits from their extensive catalog and the two new songs from the 'Grrr!' compilation. The sales total was nearly five times as much as the No. 2 artist on the list, released this week. Robbie Williams played to 54K fans during three shows in London, earning $7.9 million.
Of course the sales figures don't include what the band earned from their year-end show airing on Pay-Per-View. The Dec. 15 show at the Prudential Center featured many guest stars, including Bruce Springsteen, John Mayer and Lady Gaga. The only other classic rocker to make the top 10 was Elton John, who ranked sixth after two mid-November shows in Perth, Australia. The 'Rocket Man' singer brought in a shade under $4 million.
It's not clear what 2013 will mean for the Rolling Stones, but the band has hinted they'll play more dates. At last check Mick Jagger and company were still sifting through several offers, and had made no commitments despite rumors they'd be playing Coachella in April.
More From Ultimate Classic Rock