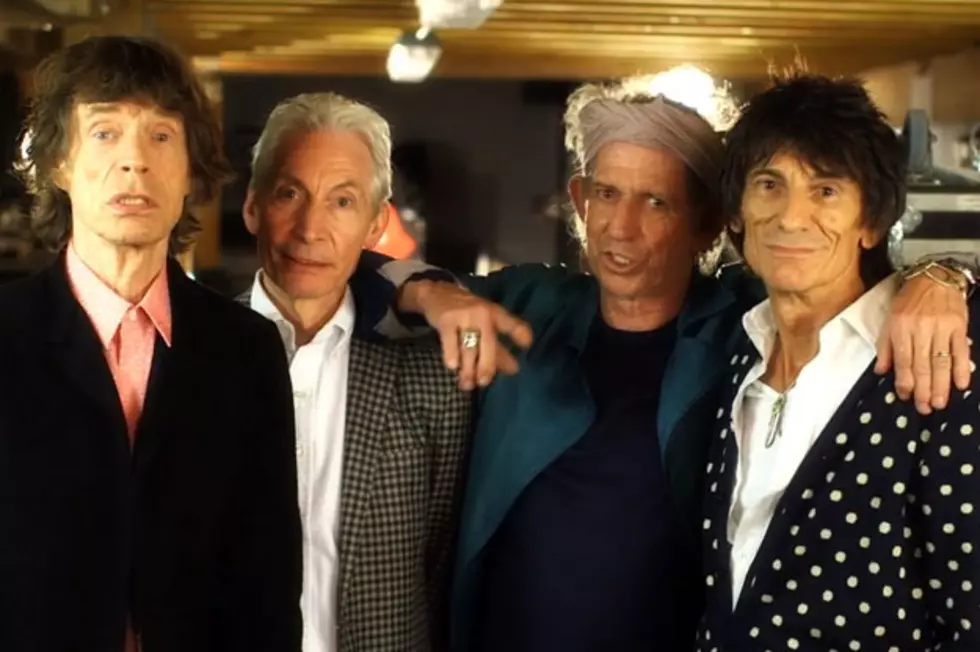 Rolling Stones Announce 2012 London, New Jersey Concerts
YouTube
After months of speculation, the Rolling Stones have finally announced four concerts to take place before the end of 2012. In the YouTube announcement (seen below) the group makes official long-rumored plans to play live before the end of their 50th year together. They'll play two dates in London in late November, and two dates in Newark, N.J. in mid-December.
"Four gigs, four nights with the Stones," Mick Jagger says near the end of the clip. "Maybe a few friends joining us?" The London shows will take place at the O2 Arena on Nov. 25 and 29. Tickets for those shows go on sale at 9AM BST on Oct. 19.
The two American shows will be at the Prudential Center in Newark, on Dec. 13 and 15. Pre-sale tickets will be available on Oct. 20 at 12PM ET. General on-sale is at noon on Oct. 26. The pre-sale for the London shows has already begun, and fans can find more information about that at the Rolling Stones' official website.
"Soon we'll be back on stage playing for you in two cities that know how to rock and roll," the group says. Reuters reports that the band will play on a stage designed around the trademark tongue and lips logo. Expect to hear the hits and maybe even one of the new tracks from the band's latest greatest hits album 'Grrr!,' which hits stores on Nov. 13.
This the first time the four longtime bandmates have played live together since 2007. They filmed the announcement from a studio in Paris, the city in which they recorded the two new songs for 'Grrr!' 'Doom and Gloom' has been released as their first single.
Watch the Rolling Stones' Concert Announcment