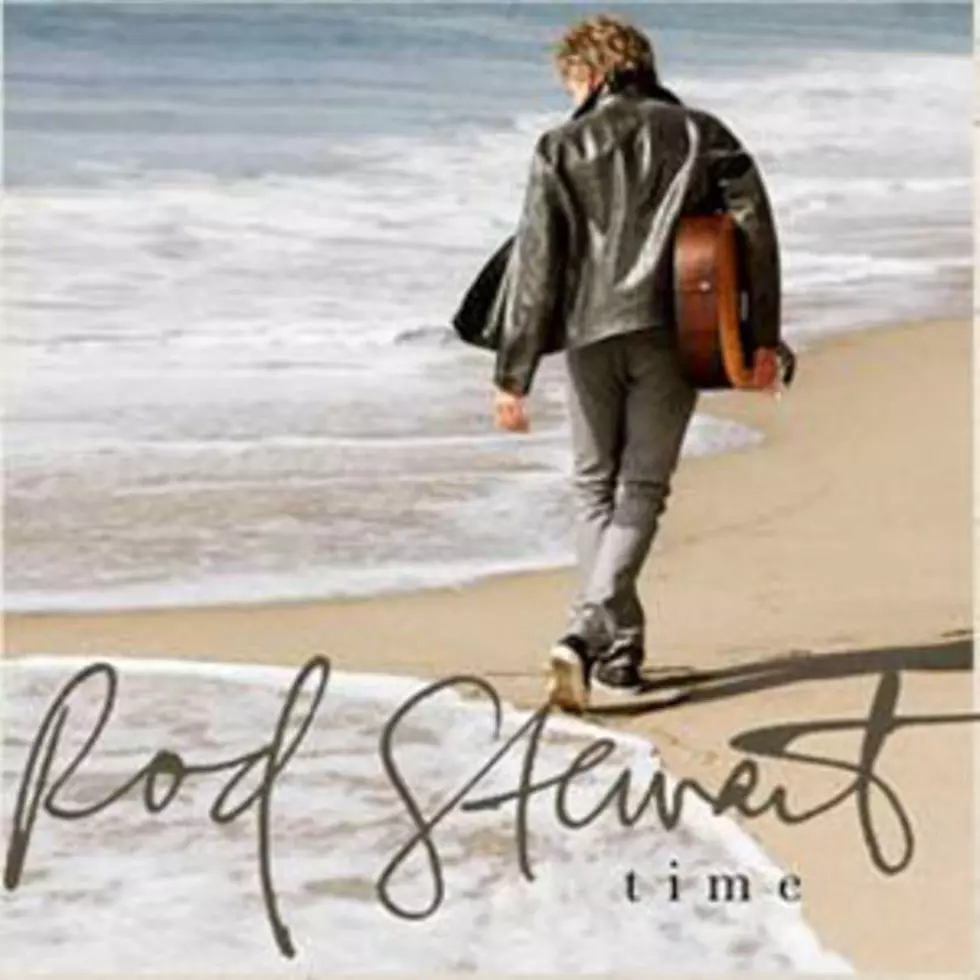 Rod Stewart, 'She Makes Me Happy' – Song Review
Capitol Records
Rod Stewart's return to songwriting brings genuine joy and elation to fans in the way of a first single called 'She Makes Me Happy.' The singer's uptempo ode to a lover is refreshing and natural.
Lyrically, 'She Makes Me Happy' may be a little too literal for some. Stewart's boyish love could even be called hokey, but joyfully so. "I'm a stubborn kind of fella never thought this could happen to me / I could smoke and drink and gamble just as I please / Now work every day and I'm watching my waistline / No more burgers and fries / When I get home there's a hot bath waiting, glass of wine on the side," Stewart sings during the second verse. Aside from the Steve Miller Band's 'Living in the USA,' there aren't many cool songs that mention burgers, but this one is pretty good.
Each chorus is slightly different, giving Stewart room to really go on about how much he loves this bird without boring his audience. "She makes me happy with her dancing style / She makes me happy with her crooked smile / I go to bed laughing and I wake up smiling / She makes me happy / She's driving me wild," he confesses the second time around.
Mandolin and acoustic guitar drive an organic arrangement that is as freeing as the open road on the first warm day in March. "She makes me happy, I'm a rebound man" he cries out multiple times towards the end of a nearly four-minute-long cut. For those who've forgotten what it feels like to be in a good relationship after spending years in a lousy one, just listen to 'She Makes Me Happy.' Everything about his performance is honest and pure.
Look for the song on the 'Time' album when it hits stores on May 7. Stewart wrote 11 of the 12 tracks on the album, something that hasn't happened in two decades. His voice isn't as captivating as it was 20 or 30 years ago, but 'She Makes Me Happy' still has that irresistible energy that make cuts like 'Maggie May' so special.
Hear Rod Stewart Perform 'She Makes Me Happy'
More From Ultimate Classic Rock