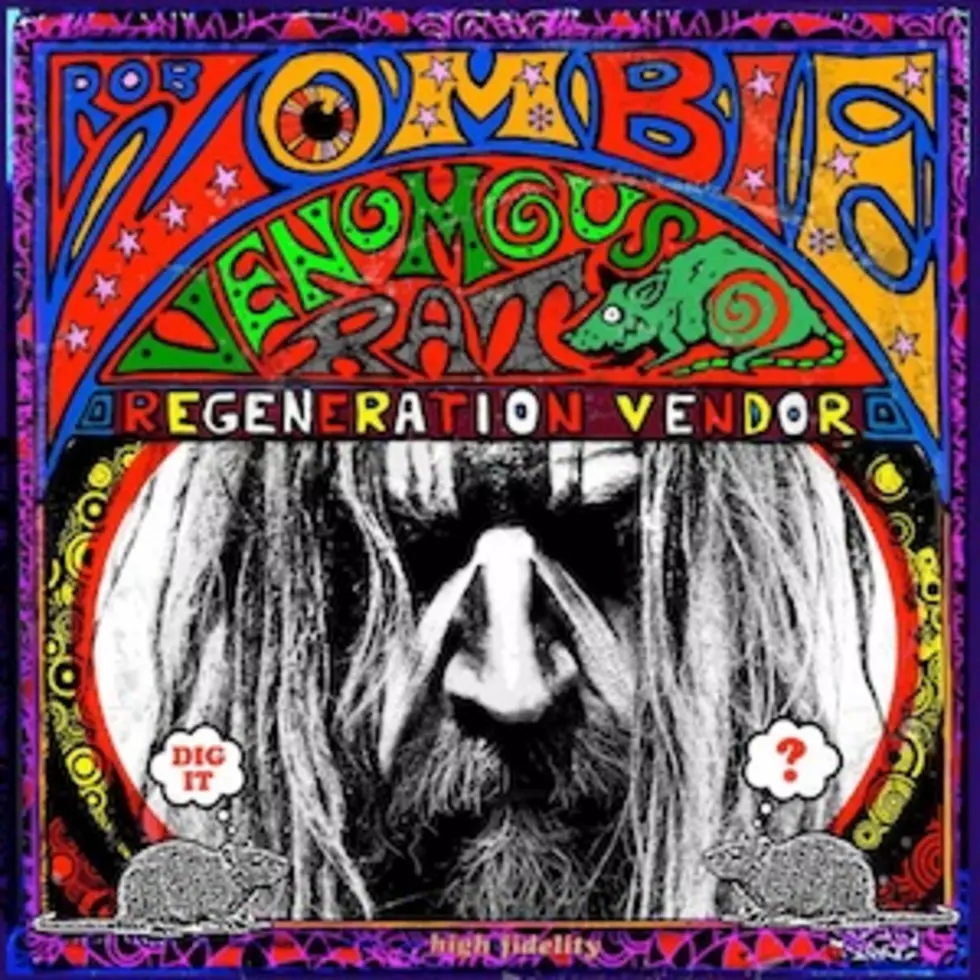 Rob Zombie, 'We're An American Band' – Song Review
T-Boy/Universal
One's opinion of Rob Zombie's cover of 'We're An American Band' will go no further than one's opinion of Rob Zombie. The song is truly a cover -- the hard rocker changes very little about the Grand Funk Railroad original beyond putting his scorched, metal vocals in place of Don Brewer's.
This is disappointing. Rearranging 'We're an American Band' may be a terrible idea, but at least it'd be an original idea. After a blistering, live introduction that sets your heart racing you begin to realize it's just the same song you've been singing for the last 40 years.
"Up all night with Freddie King / I got to tell you, poker's his thing / Booze and ladies, keep me right / As long as we can make it to the show tonight," Zombie sings as the familiar -- albeit heavier -- guitar licks wail beneath him. Even the cowbell sounds borrowed from the 1973 original.
"We're an American band / We're an American band / We're comin' to your town / We'll help you party it down / We're an American band," Zombie sings during each chorus, with the "woo-hoos" obediently snapping into place at the proper moments.
Find the song on Zombie's new 'Venemous Rat Regeneration Vendor' album, a project that is being called his best in years. There's nothing clean-cut about the original, but it comes from a time that Zombie's voice doesn't quite fit in with. Turning the song into more of a metal track would have upset classic rock fans, but at least his stamp and personal touch would have made it more appealing to his fan base. This version is stuck somewhere in the middle.
Listen to Rob Zombie, 'We're An American Band'
More From Ultimate Classic Rock