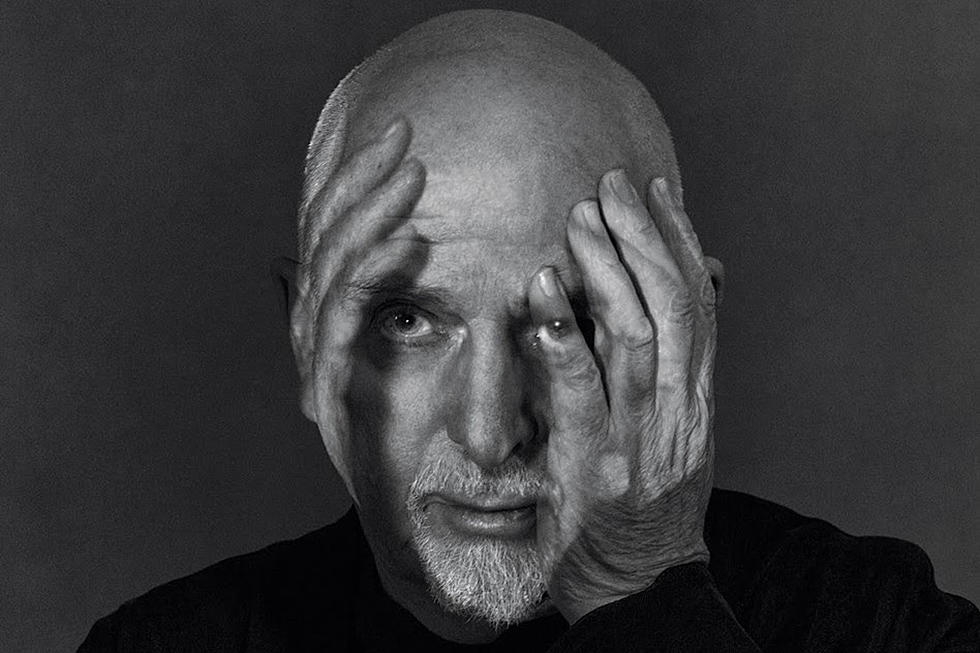 Peter Gabriel Reveals Full 'i/o' Album Release Details
Nadav Kander
Peter Gabriel's latest solo album, i/o, will be released in full on Dec. 1.
Throughout 2023, Gabriel has been releasing one song each full moon. Currently available for preorder, i/o will be released in vinyl, CD and digital forms, and fans can choose between the "bright" and "dark" side mixes of the songs.
A full track listing is available below.
"I quite like this idea of the multiple mix approach because for most artists it's the process, not the product, that is most important," Gabriel said in a previous press release. The "bright side" mixes were done by Mark "Spike" Stent; the "dark side" by Tchad Blake. "In some ways, I'm trying to open up the process a little more for those that are interested."
READ MORE: Peter Gabriel's Unusual Path to Fame With 'Shock the Monkey'
There's also a third version, the "In-Side" mix in Dolby Atmos, made by Hans-Martin Buff, who, according to the singer, did "a wonderful job generating these much more three-dimensional mixes." That version will be available on a three-disc set including Blu-ray.
Peter Gabriel's Touring Plans
Gabriel still has a few more dates left on his North American tour, which ends Oct. 21, but so far, he hasn't made any plans to stop recording or touring.
"If I have the stamina, I may just keep going," he told Uncut earlier this year. "I'm an awkward sod. I like doing things differently if I can. I'm 72. At this point, it doesn't matter what other people say. I listen, still, to people who I think are wise and smart and have good taste. Generally, though, I'll end up doing what I think will be either fun or interesting.
Peter Gabriel, 'i/o' Track Listing
1. "Panopticom"
2. "The Court"
3. "Playing for Time"
4. "i/o"
5. "Four Kinds of Horses"
6. "Road to Joy"
7. "So Much"
8. "Olive Tree"
9. "Love Can Heal"
10. "This Is Home"
11. "And Still"
12. "Live and Let Live"
Phil Collins and Peter Gabriel Albums Ranked
They led Genesis through their most celebrated eras. Here's what happened next.
Gallery Credit: Nick DeRiso
More From Ultimate Classic Rock