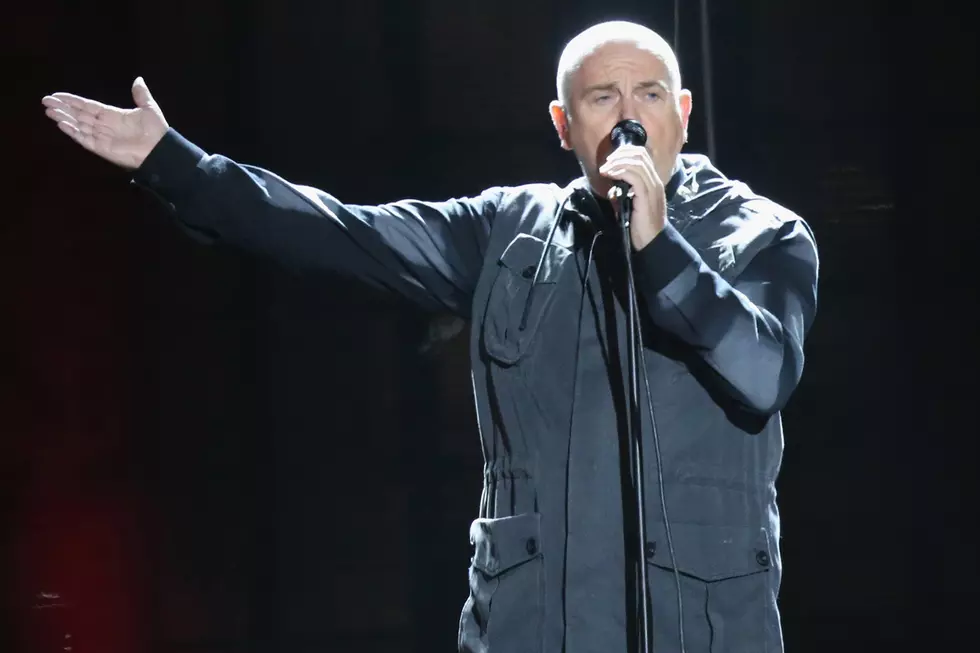 Peter Gabriel Will Release a New Song Each Full Moon
Sean Gallup, Getty Images
Peter Gabriel plans to release a new song from his upcoming album, i/o, every full moon.
The singer released the first song from the album at midnight Friday. Titled "Panopticom," the track features electronics from Brian Eno. i/o will mark Gabriel's first album in more than a decade.
"Some of what I'm writing about this time is the idea that we seem incredibly capable of destroying the planet that gave us birth and that unless we find ways to reconnect ourselves to nature and to the natural world we are going to lose a lot," Gabriel said in a statement on his website. "A simple way of thinking about where we fit into all of this is looking up at the sky ... and the moon has always drawn me to it."
Gabriel released two singles in 2016, "I'm Amazing" and "The Veil", but his most recent album, New Blood, arrived in 2011, and included orchestral re-recordings of his older songs. In 2010, he released an LP of cover songs called Scratch My Back. His most recent album of original songs, Up, was released in 2002.
The former Genesis singer is currently scheduled to tour the U.K. and Europe, with plans of performing the new music onstage. His website notes that North American tour dates will be announced soon.
"It's been a while, and I am now surrounded by a whole lot of new songs and am excited to be taking them out on the road," Gabriel said in a statement announcing the tour. "Look forward to seeing you out there."
Genesis Solo Albums Ranked
Projects recorded apart from one another allowed members of Genesis to explore areas of their songcraft that might have gone forever undiscovered.
More From Ultimate Classic Rock