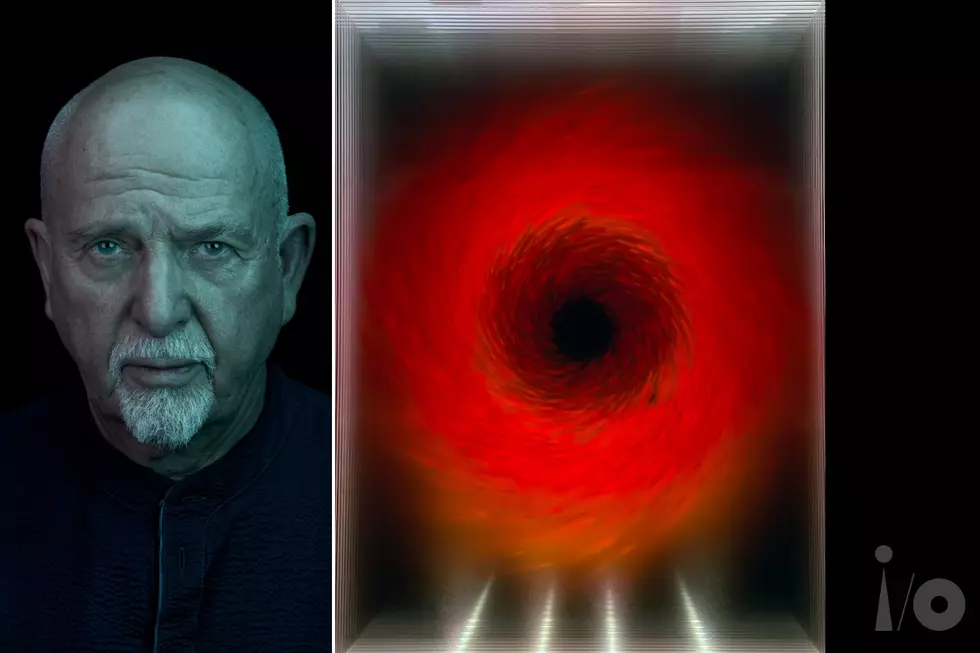 Listen to Peter Gabriel's New Song 'Panopticom'
Nadav Kander / Peter Gabriel Ltd
Peter Gabriel has released "Panopticom," the first song from his upcoming album, i/o.
Gabriel wrote and produced the song himself, with various session musicians providing guitar, bass, drums and backing vocals. Notably, the track includes electronic elements contributed by Brian Eno.
Structurally, "Panopticom" builds slowly, with ominous synth parts propelling much of the song's early action. Drums kick in on the chorus, as Gabriel sings is his distinctive baritone.
"The first song is based on an idea I have been working on to initiate the creation of an infinitely expandable accessible data globe: The Panopticom," Gabriel explained via press release. "We are beginning to connect a like-minded group of people who might be able to bring this to life, to allow the world to see itself better and understand more of what's really going on."
Listen to "Panopticom" below.
"Panopticom" is Gabriel's first original song since 2016's "The Veil," written for the Oliver Stone film Snowden. Meanwhile, i/o marks the singer's first album of original material in over two decades.
The former Genesis frontman is set to hit the road later this year, with tour dates in the U.K. and Europe beginning in May.
"It's been a while and I am now surrounded by a whole lot of new songs and am excited to be taking them out on the road," Gabriel said in his statement announcing the tour. "Look forward to seeing you out there."
Phil Collins and Peter Gabriel Albums Ranked
They led Genesis through their most celebrated eras. Here's what happened next.
More From Ultimate Classic Rock