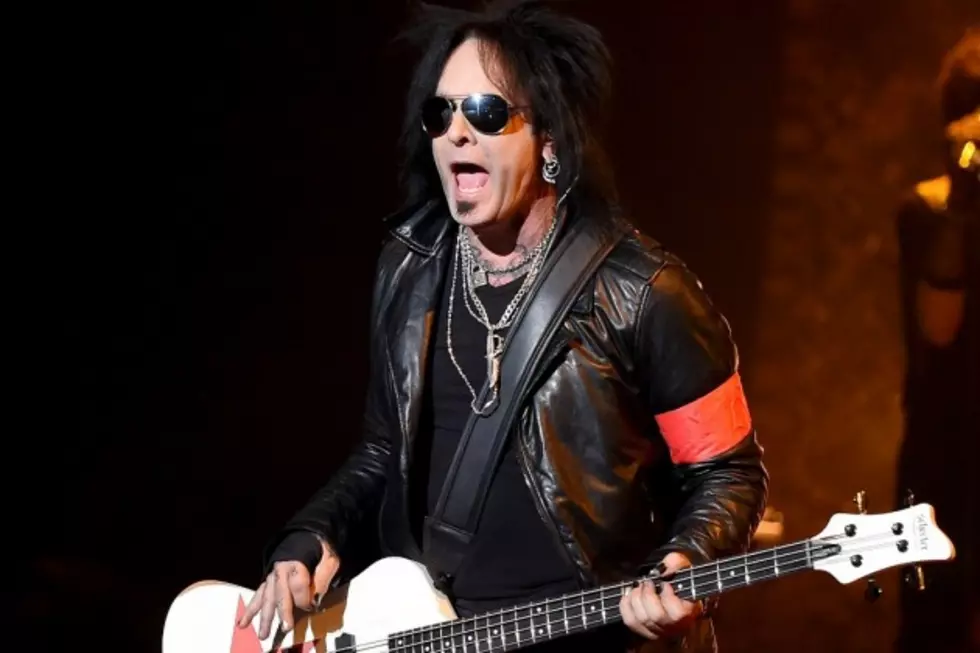 Motley Crue Have Second Thoughts About Playing One Last Set at the Whisky
Ethan Miller, Getty Images
More than one member of the Crüe has publicly mused about the prospect of the band heading across town for one last set at the Whisky following their last tour stop in Los Angeles on Dec. 31, bringing their legacy full circle by returning to an old haunt before leaving the stage for good. But according to Nikki Sixx, the group may have had second thoughts.
"I don't know," shrugged Sixx when the subject is raised during a recent interview with Rolling Stone Australia. "By the time we get offstage and hang out it will be about 2 o'clock in the morning. Do you want to drive into Hollywood, get there about 4, play at 5AM? I think I like the send off at the Staples, where we blow the place up, rather than kind of hobbling through a set at the Whisky at 5 o'clock in the morning! It sounds all romantic, until you really put the pieces of the puzzle together and you go, 'Yeah, it's actually not a very good idea.'"
This runs counter to earlier statements made by Vince Neil and Tommy Lee, but it's easy to see where Sixx is coming from — and in any case, fans shouldn't expect to see him slowing down anytime soon. In fact, he tells Rolling Stone that he's eager to get back on the road with his other band, Sixx:AM.
"We want to go to Japan and Australia and New Zealand and then Europe and back to America, all while we're working on our fourth record. We're f---ing ready to do it," vowed Sixx. "No retirement for me!"
See Motley Crue and Other Rockers in the Top 100 Albums of the '80s
Motley Crue Albums, Ranked Worst to Best
More From Ultimate Classic Rock