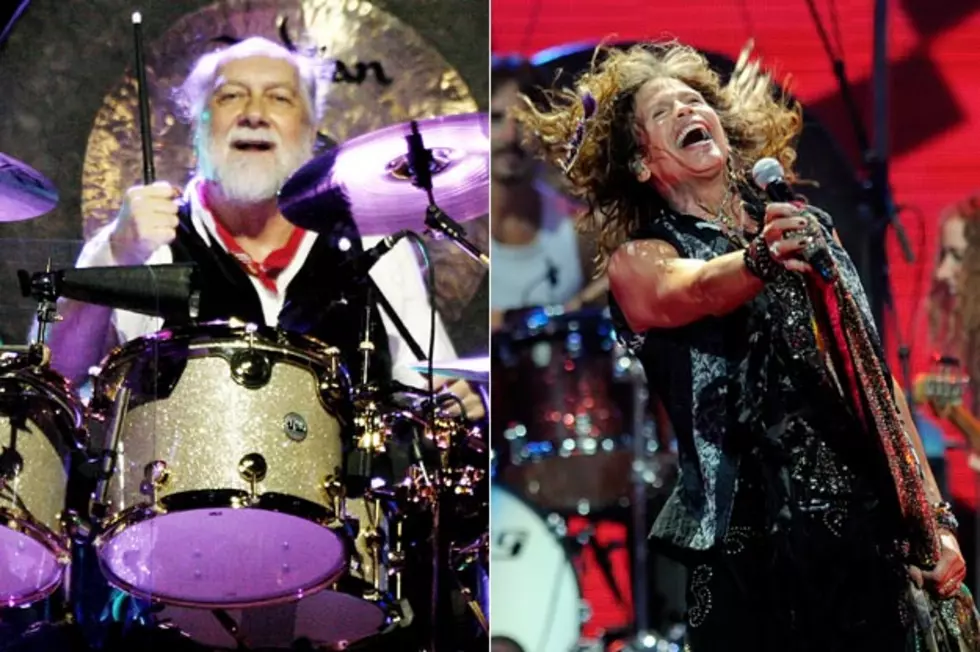 Mick Fleetwood Says Steven Tyler-fronted Supergroup M.O.B. May Have a Future
Chickenfoot, SuperHeavy and now M.O.B. That's the name of Fleetwood Mac drummer Mick Fleetwood's new supergroup. He has recruited Steven Tyler, guitarist Johnny Lang and Fleetwood Mac co-founder John McVie, and the foursome have made their debut on a cover of ZZ Top's 'Sharped Dressed Man' on a new ZZ Top tribute album.
Fleetwood tells Billboard he's hoping for future work as well. "I have musical fantasies all the time," he said in a recent interview, "but we had a lot of fun doing this, and I truly, truly do have a vision of somewhere, somehow walking on stage and actually putting something together with (the group). It's nothing on a boiler plate right now, but it's certainly something in my mind, and I think everybody else's, too."
M.O.B. is not an acronym for anything. No one had to convince Fleetwood to pay tribute to the Texas rockers. "They come from a great love of blues," he said, "and they've always expressed a real regard for Peter Green and the original Fleetwood Mac, which led to this long-term friendship and regard. So this was totally my pleasure to do. I was not only flattered to be asked but excited to be part of it."
On Tuesday night Fleetwood was joined by singer-songwriter Nicole Atkins for the premiere episode of 'Off the Record,' a new YouTube exclusive. The two shared stories and perspective during the six-minute long video.
Watch Mick Fleetwood on 'Off the Record'
More From Ultimate Classic Rock