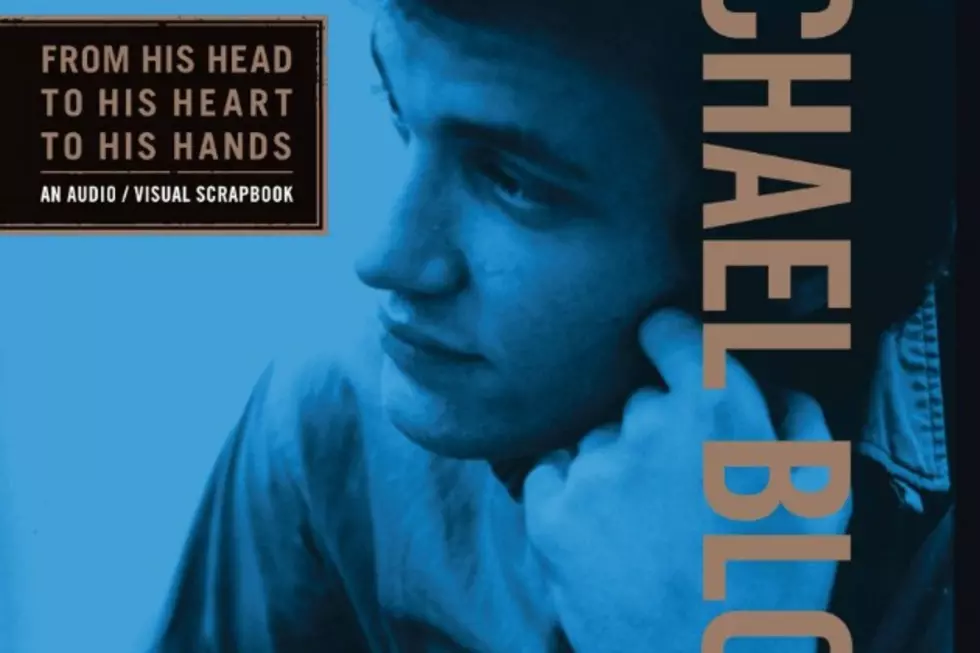 Michael Bloomfield Box Set on the Way
Legacy Recordings
He played on some of rock's most pivotal early sessions, earning the undying respect and admiration of his peers along the way. Now, guitarist Michael Bloomfield is getting his due with a career-spanning box set, due Feb. 4, 2014, from Sony's Legacy imprint.
The box, which includes three CDs and one DVD, includes an assortment of previously unreleased recordings, including Bloomfield's first demos (recorded for the legendary A&R man John Hammond in 1964) and his final live performance, at a 1980 Bob Dylan concert in San Francisco.
In addition to a healthy focus on his solo material (as well as his stints with the Paul Butterfield Blues Band and the Electric Flag), the box also collects a number of Bloomfield's session work for other artists, including Dylan, Muddy Waters and Janis Joplin.
Titled 'From His Head to His Heart to His Hands,' the set boasts production from another of Bloomfield's legendary peers, guitarist Al Kooper, who worked extensively with him throughout his career (including the hit 'Super Session' LP he recorded with Bloomfield and Stephen Stills in 1968). In addition to three CDs of music, the box features the premiere of the documentary 'Sweet Blues: A Film About Michael Bloomfield," which combines vintage audio interviews and live performance footage alongside new interviews with Bloomfield's friends and fellow musicians. Check out the complete track listing below.
Michael Bloomfield 'From His Head to His Heart to His Hands' Track Listing
Disc One: Roots
'I'm a Country Boy'
'Judge, Judge'
'Hammond's Rag'
'I've Got You in the Palm of My Hand'
'I've Got My Mojo Workin''
'Like a Rolling Stone' (Instrumental)
'Tombstone Blues' (Alternate Chambers Brothers Version)
Michael Speaks About Paul Butterfield
'Born in Chicago'
'Blues With a Feeling'
'East-West'
'Killing Floor'
'Texas'
'Susie's Shuffle' (Live Jam)
'Just a Little Something' (Live)
'Easy Rider'
Disc Two: Jams
'Albert's Shuffle'
'Stop'
'His Holy Modal Majesty'
'Opening Speech' (Live)
'59th Street Bridge Song (Feeling Groovy)' (Live)
'Don't Throw Your Love on Me So Strong' (Live)
'Santana Clause' (Live)
'The Weight' (Live)
'Opening Speech' (Live)
'One Way Out' (Live)
'Her Holy Modal Highness' (Live)
'Fat Grey Cloud' (Live)
'Mary Ann' (Live)
'That's All Right' (Live)
Disc Three: Last Licks
'I'm Glad I'm Jewish' (Live)
Men's Room - Spoken Word Segment from McCabe's (Live)
'Don't You Lie to Me' (Live)
'Can't Lose What You Ain't Never Had' (Live)
'Gypsy Good Time' (Live)
'One Good Man'
'It's About Time' (Live)
'Carmelita Skiffle' (Live)
'Darktown Strutters Ball' (Live)
'Don't Think About It Baby'
'Jockey Blues / Old Folks Boogie' (Live)
'A-Flat Boogaloo' (Live)
'Glamour Girl' (Live)
Spoken Intro - Bob Dylan (Live)
'The Groom's Still Waiting at the Altar' (Live)
'Hymn Time' (Live Excerpt)
More From Ultimate Classic Rock